'Steel Roses' in full bloom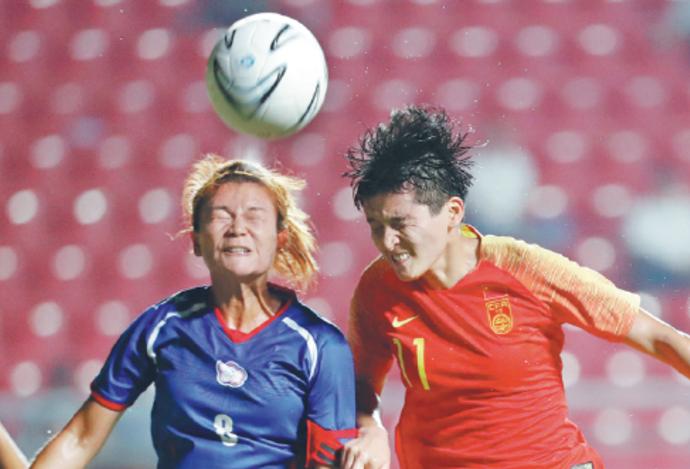 Chinese women find their scoring touch again to revive glory days
It's 20 years since China's women pocketed soccer gold at the Asian Games in Bangkok, but after decades of decline, the "Steel Roses" are once again blooming on the continental stage.
Five straight wins without conceding while amassing a mammoth 31-goal haul at the other end of the pitch propelled Jia Xiuquan's side, reviving memories of the glory years, though the team lost Friday night's final 1-0 against Japan in Palembang.
This bunch of sharp shooters bear many similarities to China's vintage sides. In 1990 the nation romped to gold at the Beijing Asiad without dropping a point and hitting the net 26 times. After retaining the title four years later in Hiroshima, there was another perfect run to glory in 1998 in Thailand - this time with a 28-goal tally.
Asian domination was punctuated by runner-up spots at the 1996 Atlanta Olympics and 1999 FIFA World Cup before a slump kicked in at the turn of the millennium.
Those lean days are well and truly gone, however.
"We are not here for a vacation. Throughout the competition, we can see that our hard training has paid off. This is what we can get through hard work," said forward Wang Shanshan, referring to the squad's intensive months of preparations prior to the Games.
That entailed two three-hour sessions a day, which Wang admitted was gruesome going initially.
"Usually, we had strength training in the morning and worked on tactics in the afternoon. Every day for us was exhausting," she said. "It was the toughest training we've ever had. We were asking ourselves why it was so hard."
The punishing regime soon took its toll in the form of fatigue and minor injuries, but, with the benefit of hindsight, midfielder Gu Yasha is glad the squad toughed it out.
"It's been very effective and made us more confident to handle any situation thrown at us," said Gu. "If we hadn't done this training, we would have struggled under pressure."