Guardians of the light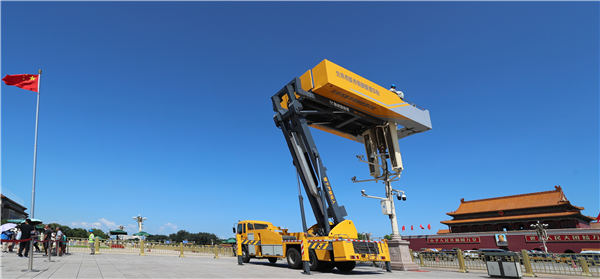 Every year from the end of May to September, the huadeng maintenance team on Chang'an Street ensure that the lamps are in good working condition
The huadeng, also known as "China's first lamps", have become the symbol of Tiananmen Square.
They were installed just before the 10th anniversary of the founding of the People's Republic of China and have been standing there for nearly 60 years.
Chang'an Street is now brightly lit, and it is all because of the huadeng lamps.
Every year from the end of May to September, the huadeng maintenance team on Chang'an Street ensure that the lamps are in good working condition. And with the help of a fourth-generation Chinese lamp inspection vehicle, it takes about half an hour for them to overhaul a huadeng.