Better fathers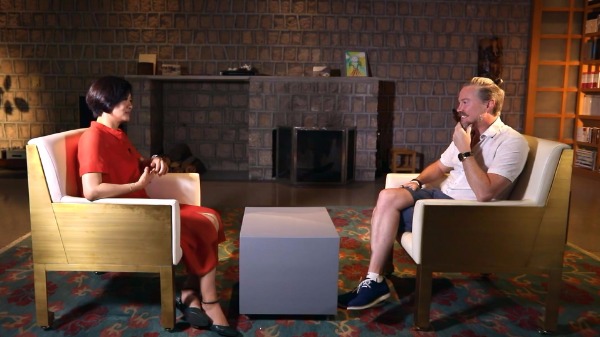 Are traditional parenting roles gradually changing in China? A TV show looks for answers, Xing Wen reports.
On Aug 16, the talk show, The Father, hosted by Li Xiaomeng, a former China Central Television anchorwoman, debuted on Fujian's satellite television channel, SETV, looking into the parent-child relationship of different generations in today's China.
The prevalence of male dominance in the country's social structure had been taken for granted all through the history of ancient China, enabling the concept of patriarchy to take root in Chinese society and culture.
In this context, when it comes to the family as the basic unit of society, the father has traditionally performed the role of breadwinner and discipline provider, generally paying less attention to the emotional needs of his children.
However, the parenting role of fathers has been gradually changing, with equal importance as that of mothers being attached to it over the past few decades, which is being reflected in some popular TV reality shows like Dad Came Back and Dad, Where Are We Going?.
Such shows emphasize the crucial role that fathers are playing in nurturing their children.
A year in the making, The Father has invited 12 male celebrities-including scholar Qian Wenzhong, actor Xia Yu, boxer Zou Shiming and Canadian TV host Christopher Downs-as well as more than 100 ordinary interviewees to recall their fathers' influence on their lives, and to share their ideas on how to raise their own children.
The host, who is also the mother of a 6-year-old girl, knows the struggles involved in raising a child.
Li says in an era when gender-based parenting roles are evolving, people should not just scratch the surface when it comes to pursuing affection from their fathers.