Testing their metal
Share - WeChat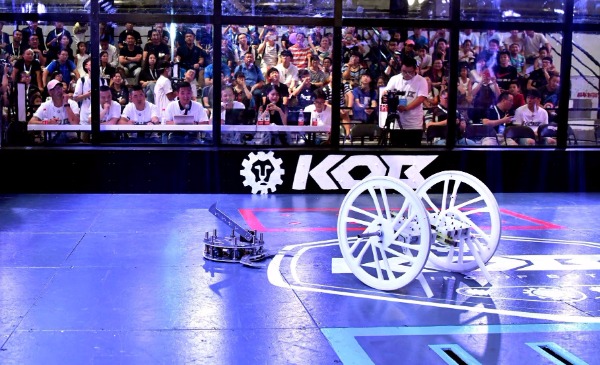 Robot fighting competitions attract growing audiences across China, Peng Peigen, Liu Xinyu and Chen Xu report.
With lights flashing and rock music booming, two iron boxers smash, pummel and slash at each other as sparks and robot parts fly in the arena.
The fights are part of a contest among 60 teams at the recent 2018 World Robot Conference.
During each three-minute fight, contestants remotely control their custom-built robots with the aim of paralyzing their opponents inside a bullet-proof glass box.
The contest works much like a boxing competition. Each hit counts as a point and if no knock-out happens, judges count the points and evaluate the offensive strikes.
Robot combat shows, such as Battlebots in the United States and Robot Wars in Britain, have been broadcast since 2000, but it is only in recent years that such events have become popular in China.
King of Bots, a reality show which aired on the Zhejiang TV channel in January, ranked second for entertainment shows in its time slot, according to research firm CSM.
King of Bots also organized live bouts during the recent robot conference in Beijing.
Most Popular