China's AI industry set to post 75% growth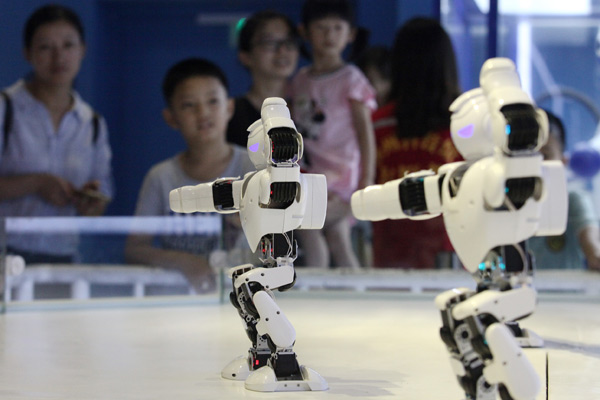 The market value of China's artificial intelligence industry reached 23.7 billion yuan (about $3.5 billion) in 2017, with the growth rate expected to reach 75 percent in 2018, according to a recent report.
Titled China's AI Development Report 2018, released by Tsinghua University, the report focuses on China's AI development regarding technology output, talent, market application and policies.
According to the report, China has become the most attractive country for AI investment and financing, with China accounting for 60 percent of the global total spending in that area from 2013 to the first quarter of 2018.
China published the largest number of AI-related research papers as well as ranking first in the number of AI-related patents applied for, most of which focus on AI application, the report said.
By the end of 2017, China had a talent pool of 18,232 people working in AI technology research, accounting for 8.9 percent of the world's total-second only to the United States, which accounted for 13.9 percent, said the report.