In 10 volumes, 5,000 years of pure silk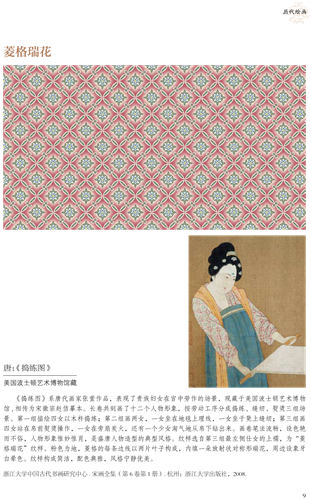 A four-year-long national project has produced a magisterial work that celebrates a great heritage, Mei Jia reports.
Silk is the most important creation from ancient China, one that has been passed down over 5,000 years, says Zhao Feng, a silk expert and director of the National Silk Museum in Hangzhou, Zhejiang province.
"To protect and preserve the relics we can try to be comprehensive with new ways of sourcing and reutilizing for modern-day use."
Zhao has studied silk for almost 40 years, so any new discoveries, no matter how trivial, are sure to delight him.
In 2013 Zhao set out with a team of scholars from more than 10 universities on a national project to collect silk patterns, and these are brought together in the 10-volume Ornamental Patterns from Ancient Chinese Textiles, published by Zhejiang University Press, which was unveiled at the Beijing International Book Fair over the past week.
"To choose the patterns that are highly representative we went to the actual historical pieces, and they are scattered in different places, which made things more difficult," Zhao said.