Past Chinese successes at Venice Film Festival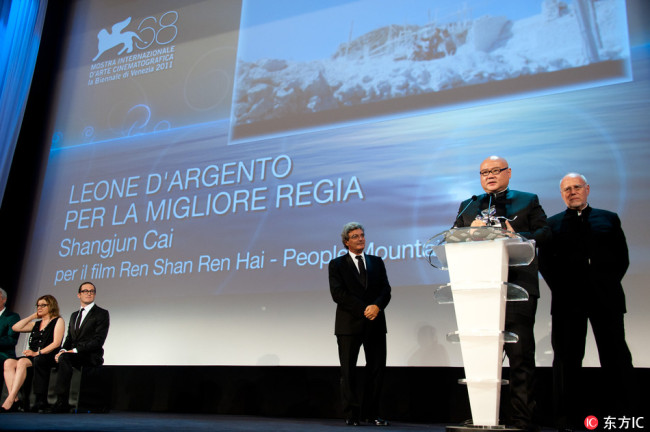 Cai Shangjun
Deanie Ip
People Mountain People Sea's director Cai Shangjun and Hong Kong actress Deanie Ip from Sister Peach are the most recent laureates, from the 68th Venice Film Festival in 2012.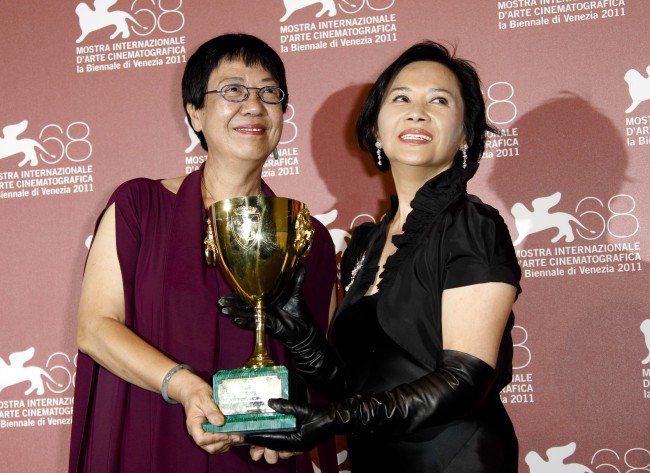 Cai won the Silver Lion Award for Best Director with People Mountain People Sea, a story about a man who tried to avenge his brother's death.
A Xinhua reviews says while Cai could have made it a Hollywood-style hero's adventure, he stepped over the sagas and conflicts within the story and tackled it from a realistic point of view instead.
Deanie Ip became the Best Actress of the Venice Film Festival in 2012 for her role as a servant in Sister Peach – a story about the relationship between Sister Peach and the young lord from the family she works for.