Meituan-Dianping seeks $4 billion with IPO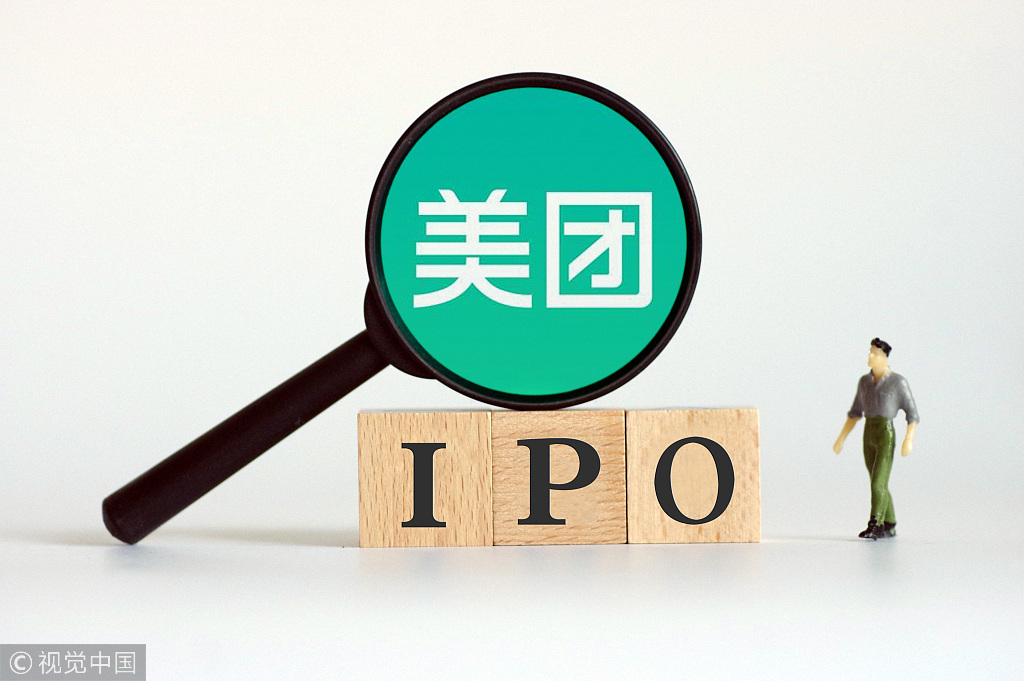 The leading third-party delivery and takeout platform Meituan-Dianping is expected to list on the Hong Kong stock market Sept 20, aiming to raise at least $4 billion with its initial public offering, China Securities Journal reported on Wednesday.
Chinese tech giant Tencent will be the IPO's cornerstone investor, and plans to invest 3.2 billion yuan ($500 million) to buy the stock, according to the Hong Kong Economic Times.
At present, Tencent holds 20.14 percent of Meituan-Dianping. If the estimates are true, Tencent will own 10 percent of shares after the IPO is launched.
However, Tencent and Meituan-Dianping have no comment on the information.
According to a preliminary prospectus, Goldman Sachs Group, Morgan Stanley and Bank of America Corp are joint sponsors for the IPO, and China Renaissance is the sole financial adviser.
In order to test market reaction, a pre-roadshow of Meituan-Dianping was implemented on Tuesday.
Meituan-Dianping seeks a valuation between $50 and $65 billion, almost the same as smartphone maker Xiaomi, also listed on the Hong Kong market, China Securities Journal said.
The planned IPO will be the second firm with dual-class stock lists on the Hong Kong stock market following Xiaomi, and it will be the third-largest new stock in Hong Kong, ranked behind China Tower and Xiaomi.