Innovation on a grill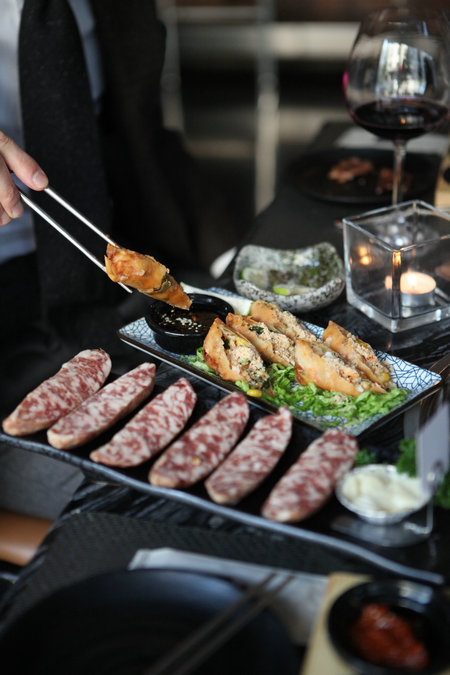 As its mantra suggests, Iki's offerings aren't the same as a typical, no-frills Korean barbeque joint. Here, the food and drink selections are inspired by his Taiwan roots, the things he loved during his growing up days in the United States, his Korean wife, as well as Chinese cuisine.
Representing a nod to his roots is the hand-made Taiwanese pork sausages which not many restaurants offer because of how time-consuming it is to make the dish. Liu pointed out that factors such as the duration the mixture of meats is air-dried, the spices used and even the way of chopping and stuffing the sausage affect the final product. It took him more than two years of studying the traditional techniques to perfect the recipe.
Iki's offering of six sausages for barbeque also reflects the restaurant's innovation focus: original, garlic, spicy perilla leaf, black pepper, wasabi and red rice yeast. Diners are recommended to consume the meat with slices of raw garlic, just like how people in Taiwan do.