Confucius Institutes a bedrock of China's growing cultural ties with Africa
Global reach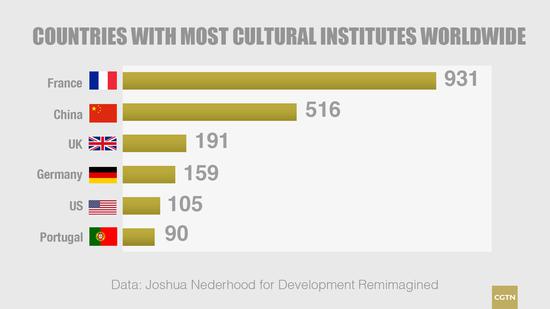 Even worldwide, with 516 Confucius Institutes spread across 142 countries and regions, China ranks second behind France's 916 cultural institutes, according to the data analyzed by Development Reimagined. The UK (191 centers), Germany (159), the US (105) and Portugal (90) comprise the top six countries with cultural institutes abroad.
Since the Confucius Institute was established in 2004, more than seven million students have been trained worldwide and 2.1 million are currently pursuing their studies.
The purpose of Confucius Institutes is strengthening educational and cultural exchanges and cooperation between China and other countries and enhancing mutual understanding and friendship between their peoples, according to a statement by China's Ministry of Foreign Affairs.
"Confucius Institutes are warmly welcomed in many countries and they have played an important role in promoting mutual understanding, friendship and cooperation between China and relevant countries," Foreign Ministry Spokesperson Hua Chunying asserted in March this year.
Echoing the ministry's statement, Ishmael Mensah, the local director of the Confucius Institute at the University of Cape Coast, Ghana, told Quartz Africa that the goal of his institute is "to foster a closer collaboration between the Ghanaians and the Chinese."
Mensah said that teaching Mandarin puts young Ghanaians in a "better position to interact with their Chinese peers." Mensah noted that the classes offered are gaining popularity and teach roughly 2,000 students per term at the university.
'Language that goes to heart'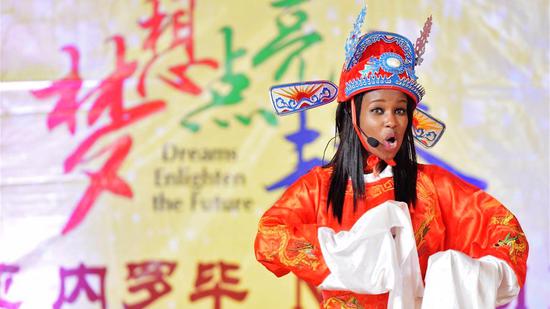 African youths are increasingly getting drawn towards Chinese language driven by the ambition to land a dream job in China or benefit from China's increasing engagement.
"South Africa's iconic former president Nelson Mandela once said: 'If you talk to a man in a language he understands, that goes to his head. If you talk to him in his language, that goes to his heart'," Mooki said elucidating the guiding principle that might be at the core of the African inclination for taking up Chinese language.
"I'd like to believe interest in the Confucius Institute might be driven by the curiosity to understand not only the language, but the Chinese culture as well because to fully understand a person you need to understand both," noted Mooki, who registered for Mandarin lessons in 2013.
Elaborating on the need for Africans to learn Chinese, Monyae, who is also an expert on international relations and foreign policy, said: "There were a lot of reports that we heard in the past about China, but they were not told to Africans by Chinese, but by Westerners, who dominated the media."
"There's a danger if the picture you are shown is not true," he said.
"But people now are growing much more aware that they want to know China from the Chinese people. So it is also the mission of the Confucius Institute to serve as a bridge for that," he explained.
China is Africa's most important economic partner, according to a research released by McKinsey last year, but with the spread of Confucius Institutes, Beijing is increasingly creating a large cultural footprint across the world's fastest-growing continent.