Students from LA make 'amazing' China trip
Share - WeChat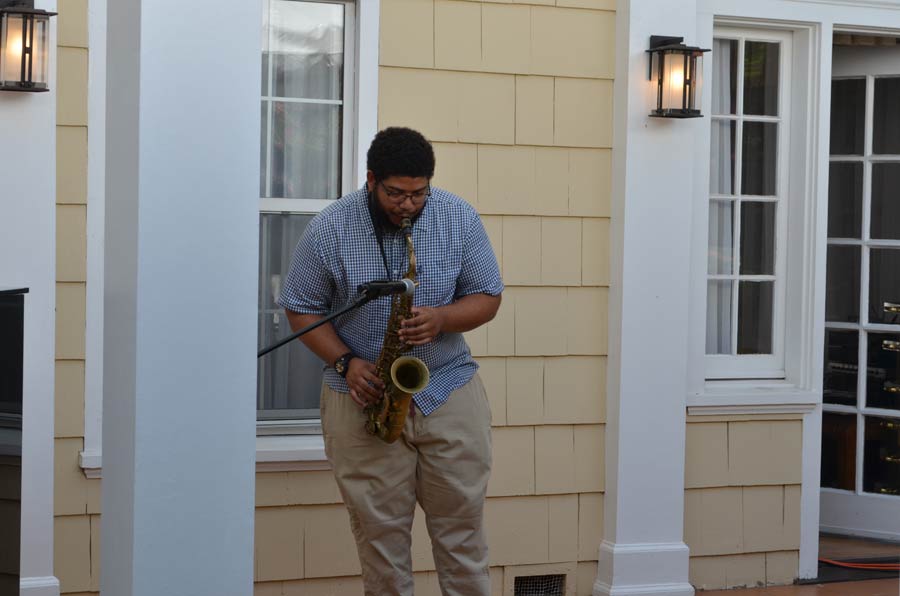 Dalton Hayse had never been to China before, but the first time he visited the ancient country, he fell in love with its array of traditional instruments.
"The erhu was amazing; I want to learn how to play it," he said.
The 17-year-old pianist is one of 20 students from the Alexander Hamilton High School Jazz Ensemble who recently got back from a two-week trip to China. They visited Chengdu, the capital of Sichuan province, and Shanghai, as cultural ambassadors for Los Angeles, as the city explores a sister cities partnership with Chengdu.
The July 23-Aug 4 trip was sponsored by the Chengdu city government, the Chinese General Chamber of Commerce-Los Angeles (CGCC-Los Angeles) and Chinese companies in the US.
The students performed in the 12th annual Sister Cities International Youth Music Festival in Chengdu and got to explore cultural, economic and historical aspects of China.
Hayse said he was impressed by the generosity and hospitality of the Chinese people and the way they took care of each other.
"I thought, considering the sort of environment that we are in, in Los Angeles, and in bigger places like New York, the general stereotype is that everyone was just doing their own thing, looking out for themselves," he said. "In China, it was completely different, everyone cares about everyone else, regardless of what they look like, what they act like, rich or poor."
Dalton's dad Daryll Hayse said he wanted to thank the organizers for what the trip brought to his son's world.
"He (Dalton) is bringing home a lot of China with him, even after just two weeks, so it's a huge benefit, a huge impact," he said. "I'm sure this won't be the last time he travels abroad, and I'm sure it won't be the last time that he's in China."
Charlie Faragher, 16, who plays the drums in the ensemble, said people in China were very helpful and welcoming to the young musicians.
"No one in the band had ever been to China, and most people haven't even been out of the states before," he told China Daily. "I think for everyone, including myself, it was a once-in-a-lifetime opportunity. It was something that we will never forget."
Zhang Ping, Chinese consul general in Los Angeles, hosted a reception at his residence Saturday to welcome back the students.
"Your visit to China is a major cultural exchange event participated in by Los Angeles high school students in recent years," he told the students in the audience. "It is of great significance in many ways. It promotes cultural, youth exchange."