1 million enterprises to use cloud platforms by 2020
Share - WeChat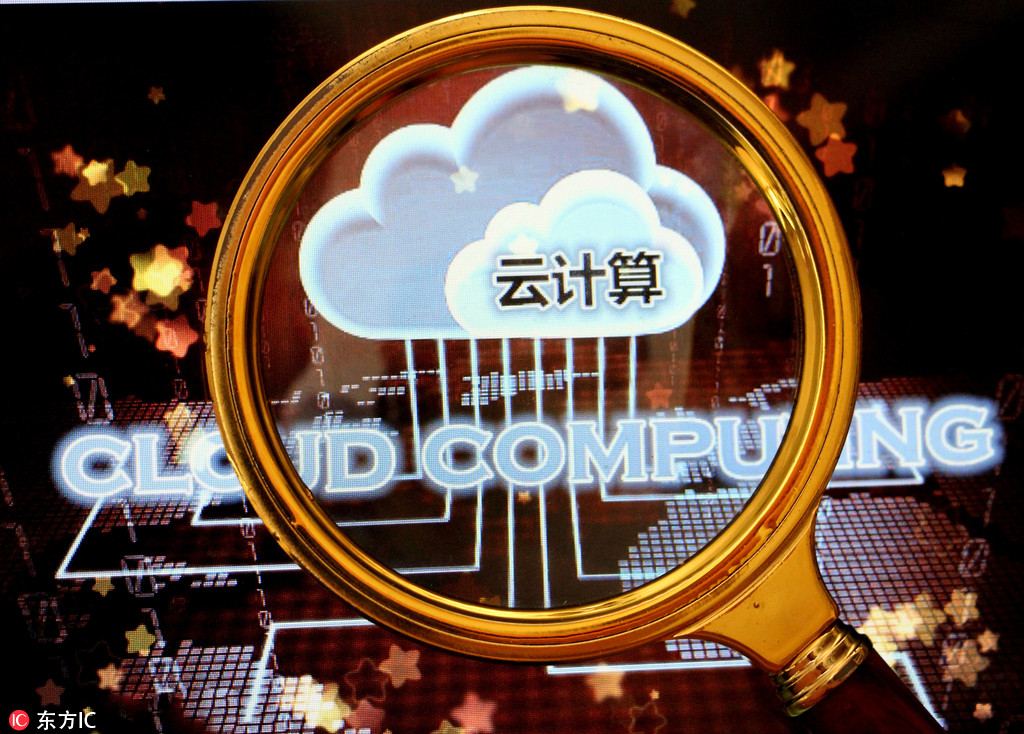 China will heavily promote cloud services for one million enterprises, and build a batch of cloud service platforms and cloud experience centers with influence by 2020, according to a guideline published by the Ministry of Industry and Information Technology.
In the first half of this year, many industrial internet experts participated in an investigation into enterprise demand for cloud services in China's Hubei province. Guo Zuan, one of the industrial internet experts, told Changjiang Times the cloud service will facilitate information technology and solutions will be used by middle and small-sized enterprises.
In Hubei, some large State-owned enterprises have discovered advantages via their own cloud platforms, and want to provide services to related middle and small-sized enterprises by utilizing their powers and sources on the cloud platforms.
Although many middle and small-sized enterprises have an interest in using cloud services, these enterprises lack information to understand them, and service providers also lack channels to advertise their services, Guo said.
At present, medium and small-sized enterprises urgently need a platform with sources to provide examples of successful uses of cloud services, break information asymmetry as well as connect enterprises and service providers on the platform to find suitable paths to use cloud services.
On Aug 14, Hubei's Commission of Economy and Information Technology said the province will organize a batch of industrial internet builders and service providers with strong power to cultivate and create an industrial internet source pool.
Nationwide, Jiangsu province announced its first batch of 212 enterprises to enter the industrial internet sources pool in July as well as last November. Guangdong also published its industrial internet sources pool with 60 enterprises and organizations including Huawei, aiming to connect the enterprises in the pool and industrial firms to carry out digitized transformation.
Cloud computing is the world's fastest growing market, with an annual growth rate of 30 percent according to Changjiang Times, citing public data. By the end of the 12th Five-Year Plan period (2011-2015), China's cloud computing industry reached a market size of 150 billion yuan, forecast to be worth 430 billion yuan by 2019.
Wang Haibo, an associate professor at Hubei University of Technology said the "industrial internet" is growing in China and will drive the country's manufacturing industry to intelligent status. In the next five years, 5G technology will support the industrial cloud computing platform with speed and power.
However, data collecting and linking with cloud platforms are important problems that need to be solved in the manufacturing industry, said Shi Leyuan, head of the industrial engineering department at Peking University. Manufacturing firms should have the capacity to realize real-time data collection, monitoring and optimization.
Now the internet is booming in China's consumption arena. As industrial internet is poised to develop, enterprises' use of cloud platforms is imperative in the future, Wang added.