Into battle with the waste warriors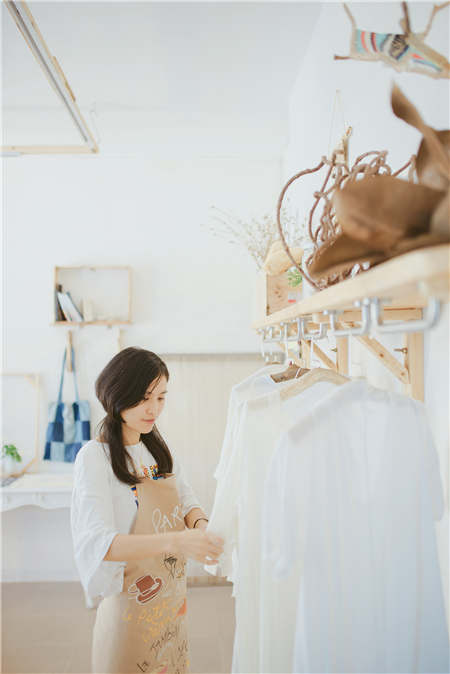 "If I want a drink to go I take my own bottle, even when I buy milk tea or coffee outside the cafeteria. I hope that my university cafeteria will cancel the takeaway policy to decrease pollution. But I know that's hard because it then becomes a hassle for students.
"People may be confused about many things, but for me going zero waste has given me a clear direction in life, and once I graduate I will consider jobs related to environmental protection."
China banned supermarkets and such big retailers from handing out free plastic bags 10 years ago, and there is now widespread concern about the role the food delivery and takeaway food industries are playing in propagating the use of plastic.
According to the newspaper Guangming Daily, the plastic bags ban had saved about 8.75 billion plastic bags on average a year by 2016, a year in which the delivery industry used 14.7 billion plastic bags. The top three Chinese online takeaway food platforms consumed more than seven billion plastic packages a year, the paper said.
Sun Jinghua, project director in charge of waste reduction with the group Friends of Nature in Beijing, says: "It's good that Tang and others are promoting zero waste among Chinese, including young people. You can reduce waste a lot when you get into the habit.
"As for more effective measures, government policies are important and can guide the public if they are strictly implemented. Policies differ from city to city, and it's vital that they be enforced."
China can learn from other countries, she says.
She suggests the implementation of extended product responsibility - manufacturers bearing primary responsibility for waste generated during production and after a product is discarded.
"If people are forced to pay for garbage based on how much of it they dispose of they will try to reduce their waste. In addition, if the government subsidizes the recycling industry, that will encourage companies to get involved in recycling.
Chinese nongovernmental organizations do their best to reduce waste in different ways, she says, and often organize public education activities in communities and schools.
Over the past five years Friends of Nature has developed a three-day course about zero waste to train schoolteachers across the country and publish related textbooks for children. Some parents and zero-waste fans advocates have taken part in the training.