Into battle with the waste warriors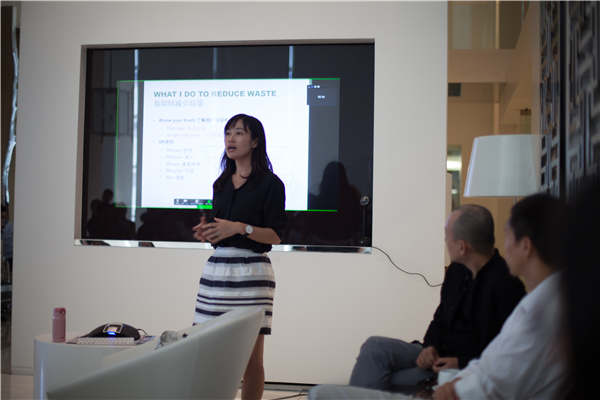 She became interested in zero waste 18 months ago when she read an online article about it, she says.
Like many green hands, the first thing she did was to take photos of all the garbage she accumulated over a week.
"It's really amazing to see how much garage you produce. Once you get to know the different kinds of waste you are producing you can determine which ones can most easily be reduced by actions you take." For example, she noted that while studying she was needlessly using a lot of notepaper, so she started reusing it, she says.
On campus, delivery and take-a-way food are common sources of waste, she says, and she now takes her own lunch box if she is buying takeaway food in a cafeteria, something she sees few others do.
"It's also important to get university students to sort garbage. We all need to do as much as we can do rather than blame others. The main thing is to do your bit. Many of my friends are neutral about what I do, but they respect my choice. For example, when they give me something they won't use a plastic bag."
She does not share the passion of many of her friends of a similar age in celebrities or mobile games, she says, being interested instead in environmental protection, something she can discuss with friends who are like-minded.
"It's good to talk to them because some make do-it-yourself daily necessities, some use green alternatives and some transform secondhand things. It's like solving a mathematics problem - we use different methods but come up with the same result, learning from each other in the process."
One of her own do-it-yourself solutions is using coconut oil and mixing it with other ingredients to make toothpaste, mouthwash, skin lotion and cleansing oil.
She set up a WeChat group that now has about 70 members with university students across the country interested in zero waste, and they discuss how to promote the zero-waste lifestyle on campus.
For example, in a university cafeteria soya milk is often packed into disposable cups for takeaway.