Ping An uses advanced tech to reduce risks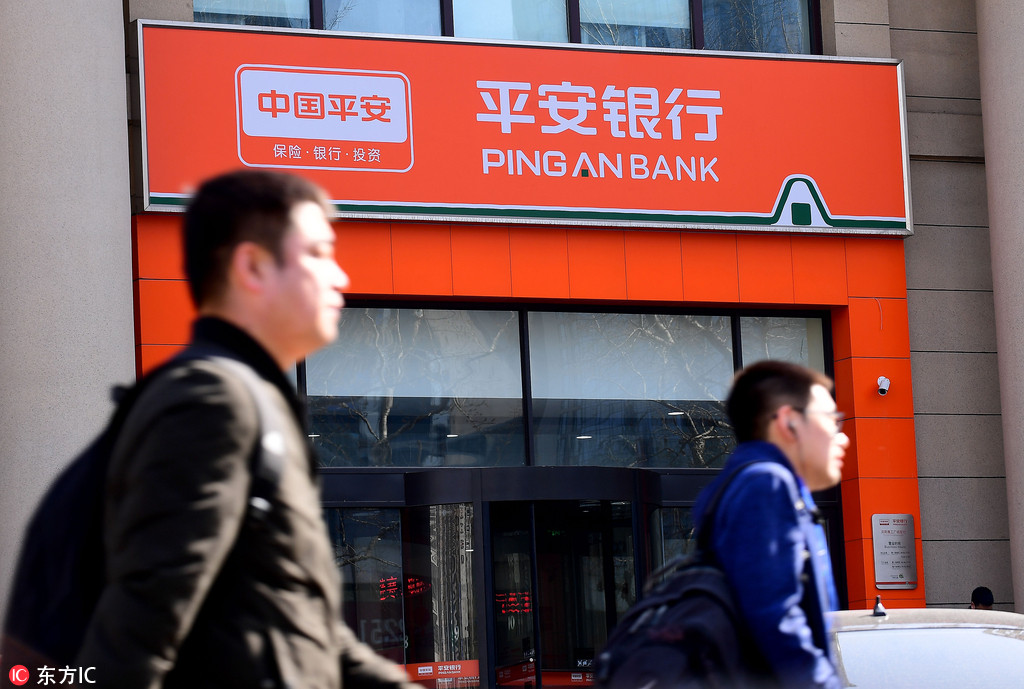 Utilizing advanced technologies is strengthening Ping An Bank Co Ltd's ability to deal with non-performing assets, amid a shift toward retail banking that could raise its bad loan risks.
In the first half of 2018, the Shenzhen, Guangdong province-based bank recovered approximately 12.33 billion yuan ($1.79 billion) in nonperforming assets, surging 180.1 percent year-on-year, according to its 2018 interim results announced on Thursday.
The remarkable growth in recoveries can partly be attributed to the company's embrace of advanced tech, including artificial intelligence, big data and cloud computing, according to the bank's senior executives.
"We have made technology-oriented development our primary strategy and we are continuously increasing our investment in technology," Xie Yonglin, chairman of Ping An Bank, said at a news conference in Shenzhen on Thursday.
According to the bank, spending on information technology increased by 165 percent in the first six months of the year compared with the same period last year. Its technology personnel grew more than 25 percent year-on-year to 4,800 as of the end of June.
"We have already changed the traditional approach to dealing with non-performing asset recovery through lawsuit or going to borrowers' homes," said Yao Guiping, vice-president-designate of the bank. "Instead, we use big data to help us obtain details about their capital."
The bank's efforts to integrate new technologies into its operations come as it pushes forward with its transition toward a focus on retail. The Shenzhen-listed bank said it is transitioning away from corporate business, with the aim of developing itself into a world-leading retail bank tailored mainly toward small and micro enterprises, as well as individuals.
Its retail business reported 29.32 billion yuan in operating revenue in the first half of 2018, growing 34.7 percent year-on-year and accounting for 51.2 percent of the bank's total. Net profit from the retail business comprised 67.9 percent of the bank's total over the same period.
Overall operating revenue increased 5.9 percent year-on-year to 57.24 billion in the first six months of the year. Net profit from all businesses totaled 13.37 billion yuan, rising 6.5 percent year-on-year.
"Retail business creates more risk for the bank, as this group of customers have a higher probability of defaulting," said Yu Lingqu, a researcher at the Finance and Modern Industry Research Center at the China Development Institute, a Shenzhen-based think tank.
Compared with large enterprises, which usually offer real estate as collateral, retail customers' assets are smaller and more diverse, making it much harder for the bank to deal with recoveries, Yu said.
"Against this backdrop, traditional approaches cannot meet the bank's operating demand. It is highly necessary for the bank to solve the problem with financial technology," said Yu.