Tencent woes unnerve investors
Share - WeChat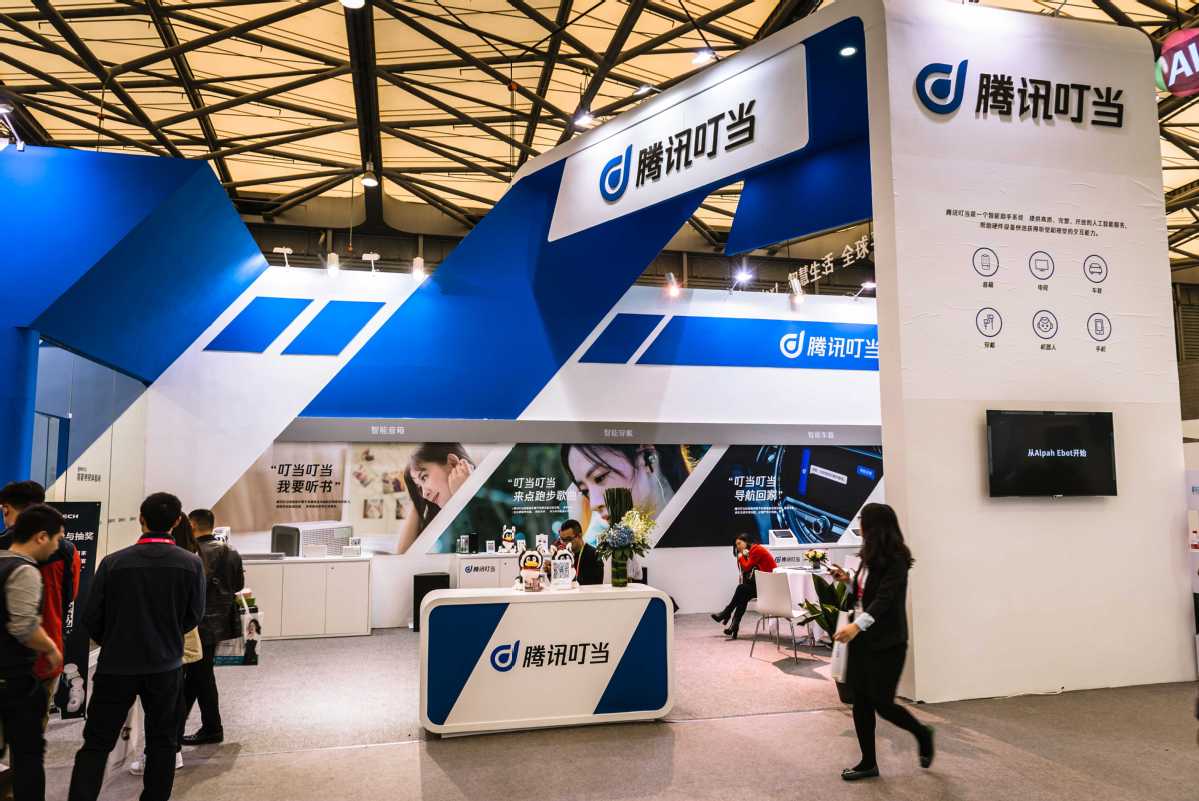 Internet giant's quarterly profit dip a temporary blip on the radar, say analysts
Once dubbed the "anchor" of the benchmark Hang Seng Index, Tencent Holdings Ltd is showing signs of running out of steam as disappointing earnings and regulatory woes spook investors. But analysts said the pain will be short lived.
The Chinese technology giant sent jitters across the market with its weaker-than-expected performance in the second quarter of the year, amid mounting concerns over its ability to make money off new games as well as scrutiny from Chinese regulators.
Net profit fell 2 percent to 17.9 billion yuan ($2.6 billion) quarter-on-quarter in the three months ended June, missing analysts' forecasts of 19.3 billion. That represents a 2 percent decline from a year earlier, making it the first profit drop since the third quarter of 2005.
Mobile games, one of the pillars of Tencent's media and entertainment empire, posted a 19 percent plunge in revenue from the first quarter. This comes after the company halted the sale of the blockbuster title Monster Hunter: World on Monday less than a week after its debut - a setback that offers a glimpse of the regulatory headwinds facing the social-media and gaming giant.
The country's regulators are said to be freezing approvals of game licenses due to a government restructuring, with a "green channel" opened up to allow a monthlong test release for new games.
"Although the game approval resumption timeline remains uncertain, Tencent's 15 mobile games in the pipeline with secured monetization licenses should provide some buffer. Also, the recent launch of the green channel is perhaps a positive sign of the resumption being a matter of when instead of if," said Karen Chan, an equity analyst at Jefferies Hong Kong.
"We believe Tencent remains the most resilient online game player with huge monetization potential in advertising and content," Chan said.
John Choi, a Hong Kong-based analyst at Daiwa Capital Markets, said the disruption to the game business will be temporary and leave the company's overall business structurally intact.
"To be sure, the game licensing freeze in China - the world's largest gaming market - comes as no surprise to our industry and has been known for quite a while. I think the issue has been played up and the market should not overreact," said a person from Japanese entertainment and gaming conglomerate Konami on condition of anonymity.
Shares of Tencent opened as low as HK$320 ($40) on Thursday but managed to recoup some losses before briefly dropping to HK$319. The Hong Kong-listed company extended its losing streak for five straight days to close 3 percent down at an 11-month low of HK$325.8.
So far this year, the Shenzhen-based company, which more than doubled in price last year, making the Hang Seng Index the world's best performing gauge in 2017, has seen its price drop off a cliff from its all-time high of HK$475.72, wiping $181 billion off its market value.
The company, which made its mark with its popular WeChat social media service, is crying out for its next moneymaking machine. Its game Glorious Mission, one of the country's two survival games, has yet to take the baton from top-grossing mobile game King of Glory, also known as Honor of Kings, to become the next growth engine.
Tracing Tencent's stock plunge, the benchmark Hang Seng Index extended its losing streak for the sixth session in a row to finish 0.82 percent, or 223.53 points, lower at 27100.06 points.