Hobbled Xie won't be able to run at Games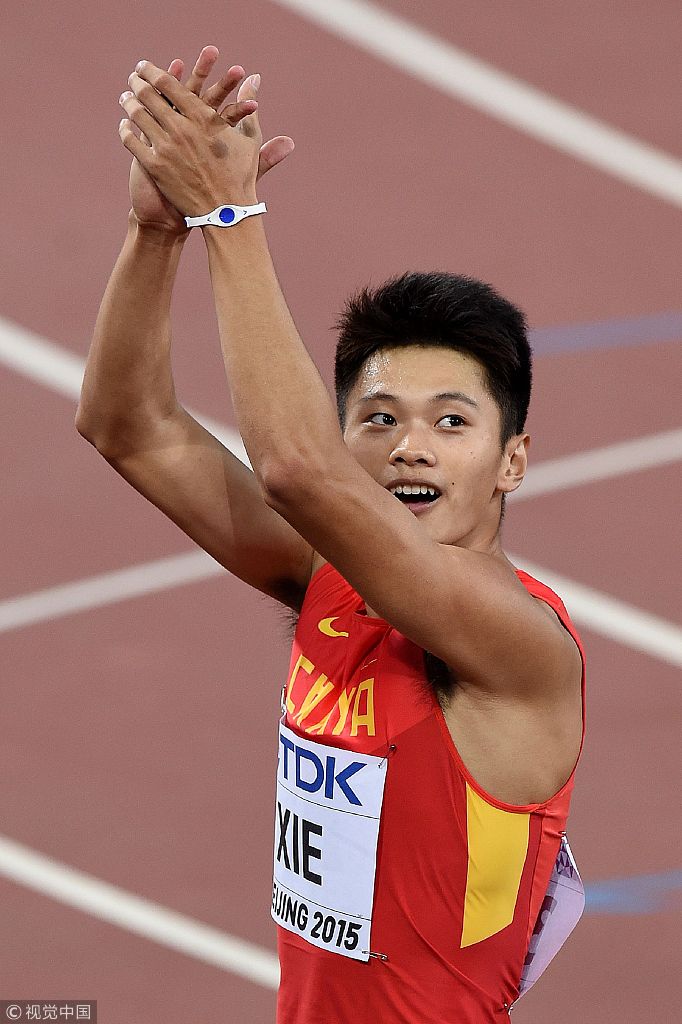 Sprinter Xie Zhenye, one of China's top hopes for a medal at the Asian Games, withdrew from the competition on Thursday due to a right ankle injury.
Xie made the announcement on Weibo, accompanied by a photo of the medical report on his injury.
"There are always ups and downs during people's life, and I'm not the lucky one this time," Xie wrote.
"The latest examination results on my injured ankle were not good, and after a tough and long consideration, we decided that I will not participate in the Asian Games for the long-term good of my career.
"I'm really sorry to let down everyone who supports me."
The news was confirmed in a statement on the Chinese athletics team's official Weibo account, which read: "We're very sorry to announce that Xie Zhenye will not join the 2018 Asian Games because of injuries. We hope that he could come back soon."
Along with Su Bingtian, Xie was touted as a potential gold medalist at the Asiad. He blazed to victory in 9.97 seconds at the Meeting de Montreuil in France, becoming just the third Asian to run the 100m under 10 seconds, fulfilling a vow he made earlier this year to become the next Chinese man to eclipse that time.
He also set the 200m national record with a time of 20.16 in May in Japan, and was favored to win the 200 in Jakarta.
Su tied the Asian men's 100m mark of 9.91 sec with a tail wind of 0.2m/s in Madrid in June.