Domestic duties for the busy souls
Time-strapped in Hong Kong? A new service is available so that you can come home to cleanliness and peace.
You're working flat out, forever rushing to meetings, fighting through crowds, strap-hanging and longing to get home so you can put your feet up. There's only one problem – well, okay, a few: Your flat looks like a bomb hit it, you're out of groceries and even worse, you've got nothing to wear tomorrow. Business travellers can at least count on a clean and kitted-out room at the end of a hectic workday. For the harried Hong Kong professional unable to accommodate a live-in domestic helper, however, there's no such luck.
Until now, that is. Start-up company Butler invites you to "come home happy" thanks to its bespoke household-related services. The company's offerings span cleaning, organising, laundry, shopping, cooking and more. It'll sort out your repairs, take care of your pets, send flowers for you and even pack your suitcase – pretty much any domestic task you can think of is covered.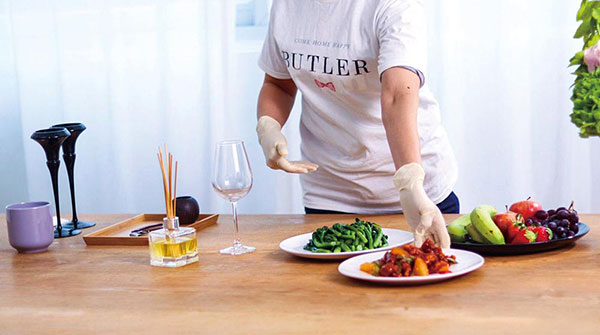 Most of this is done while you're out, and communication happens through Butler's app or any other means you prefer. Butler helpers are trained professionals, legally employed with background checks, contracts signed and insurance covered. The founders are a trio of smart Hong Kong entrepreneurs who grew up together, went out into the professional workforce and encountered the problem of not having enough hours in the day to do their household chores – two, on average – so they seem to have all the angles covered. Now your apartment can feel like a suite at the Four Seasons.