A trio of techniques to maintain fitness
Share - WeChat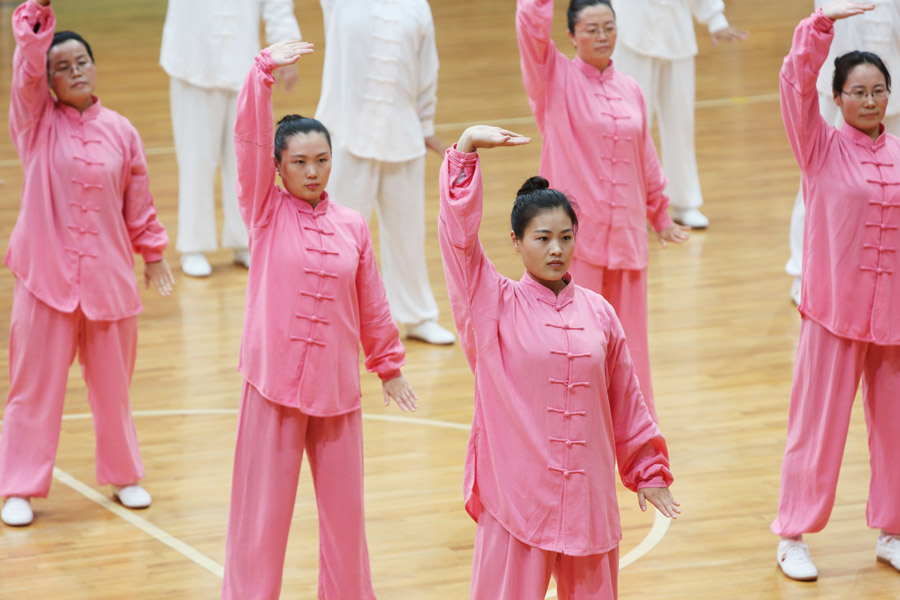 Living a healthy lifestyle is often seen as being a bit of a chore, but maintaining a salubrious regimen needn't be dull. Here are three easy-to-follow examples of Chinese ways to remain in fine fettle.
Boiled beer fad
Who doesn't love an ice cold beer? But have you ever tried it boiled? Sounds weird, right?
Boiled beer, though, used to be a traditional recipe in Chengdu, Sichuan province, but since last year has been widely promoted as a healthy drink across the whole nation. Many restaurants have added it to their menu while food bloggers have made videos enjoying it.
Here's how you make it: soak goji berries, believed by many Chinese to have a positive impact on eyesight, as well as being good for the kidneys and liver, for two to five minutes. In the meantime, cut a whole pear into pieces-to improve digestion, help to relieve coughing, as well as providing vitamins and cellulose. Add several red dates, thought to enhance blood circulation, and fresh ginger slices to warm the stomach and strengthen the spleen. Boil all the ingredients together with a small amount of water. After the mixture comes to a boil, add some fermented glutinous rice and rock sugar for flavor before pouring in the beer and waiting for the second ebullition.