Older Chinese blaze newer trails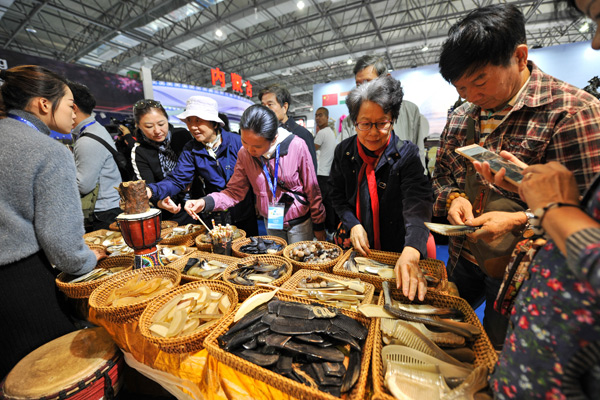 "Most hear about us through word-of-mouth from their friends, who've booked with us before," he says.
The company offers long stays at a more than 300-hectare resort in Zhejiang province's water town, Wuzhen, and a series of village tours in the Beijing-Tianjin-Hebei area.
"The Wuzhen facility is equipped with learning aids, apartments and medical facilities for elderly tourists," Shi says.
"Activities make their experiences more fun."
Yada Tourism plans to develop overseas trips for senior citizens in the future, Shi says.
Beijing Xiyanghong Travel Agency has developed 30 routes for elderly tourists in recent years.
The company serves travelers between the ages of 50 and 80, and doesn't require family accompaniment, deputy general manager Pan Di says.
Yantai International Travel Service began to serve older travelers 40 years ago.
Nearly all of its customers are 60 or older, general manager Li Jun says.
Shandong province's Yantai city has long been a popular getaway among the elderly, who enjoy its hot springs and forests. It received 12.88 million visits by retirees in 2017, the local tourism authority reports.
"The elderly tourism market has been on the rise since the '80s," Li says.
The agency has added local folk customs and intangible heritage to its itineraries, Li adds.
The city has developed special study and health tours for older tourists. It plans to develop international art, spice, food and liquor museums to serve them, it announced at the World Senior Tourism Congress in Yantai in late May.
The National Working Commission on Aging estimates elderly Chinese travelers' spending will hit 106 trillion yuan ($15.5 trillion) by 2050.
Indeed, older Chinese are presenting new opportunities for the travel industry, especially as the market matures.
Contact the writer at yangfeiyue@chinadaily.com.cn