Older Chinese blaze newer trails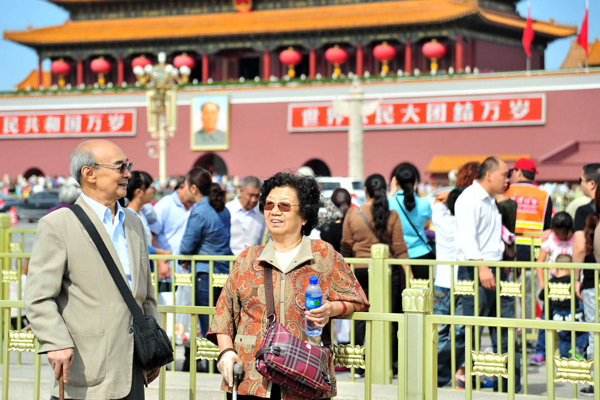 Most spend six or seven days on trips, compared with an average of three days for younger travelers.
That's largely because they have more time since they have fewer responsibilities, Lvmama official Zou Qingling explains.
They can go slower so they don't overexert themselves, Zou adds.
They are keen on rail travel, especially aboard tourist trains.
"Tourist trains offer large activity spaces," Zou says.
"They allow old friends to chat freely. It makes trips easy and fun."
Routes connecting the Xinjiang Uygur autonomous region, Gansu province and Chongqing municipality are popular with retirees.
Rail travel from Shanghai to Kazakhstan received many bookings in May. Over half of the passengers are ages 60 or over. Their children often accompany them, the company reports.
The government and travel businesses are becoming increasingly aware of the market potential and are working to tap into it.
The government introduced guidelines covering services, safety and healthcare for elderly tourists in September 2016.
It requires that schedules shouldn't be too hectic.
It suggests that sightseeing trips shouldn't exceed three hours at a time and should include meal breaks. And travel to reach attractions shouldn't exceed two hours at a time.