NASA launches spacecraft to 'touch sun'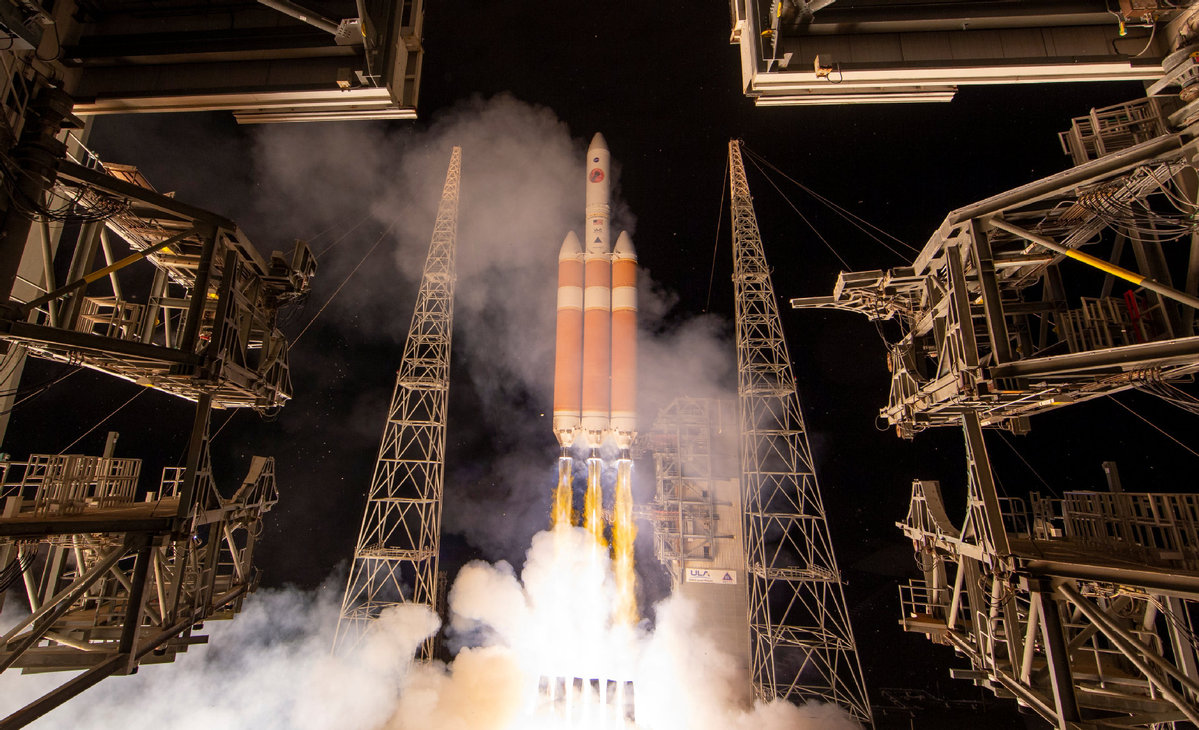 TAMPA-NASA on Sunday blasted off a $1.5 billion spacecraft toward the sun on a historic mission to protect the Earth by unveiling the mysteries of dangerous solar storms.
"Three, two, one, and liftoff!" said a NASA commentator as the Parker Solar Probe lit up the dark night sky aboard a Delta IV-Heavy rocket from Cape Canaveral, Florida at 3:31 am local time.
The Parker Solar Probe will fly straight through the wispy edges of the corona, or outer solar atmosphere, that was visible during last August's total solar eclipse. It eventually will get within 6 million kilometers of the sun's surface, staying comfortably cool despite the extreme heat and radiation, and allowing scientists to vicariously explore the sun in a way never before possible.