Unusual but true: Fish seeks shelter inside jellyfish
In stories this week, we have fish seeking shelter inside jellyfish, man slicing watermelons on his stomach, cubic houses in Rotterdam, miniature models recreating childhood memories, and the potential first person to set foot on Mars.
All the interesting, red-hot and downright odd anecdotes from around the world are in our news review.
Fish seeks shelter inside jellyfish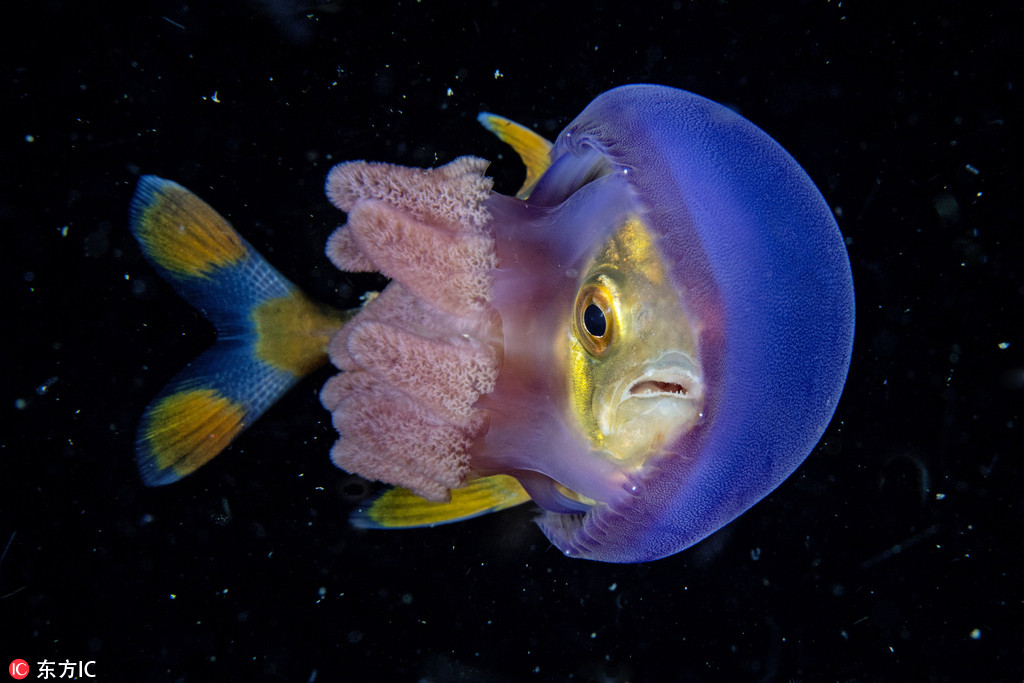 This naughty fish seeking shelter inside a jellyfish seems to have just put on a "new hat" in the photo taken by underwater photographer Scott Gutsy Tuason while he was in the Philippines.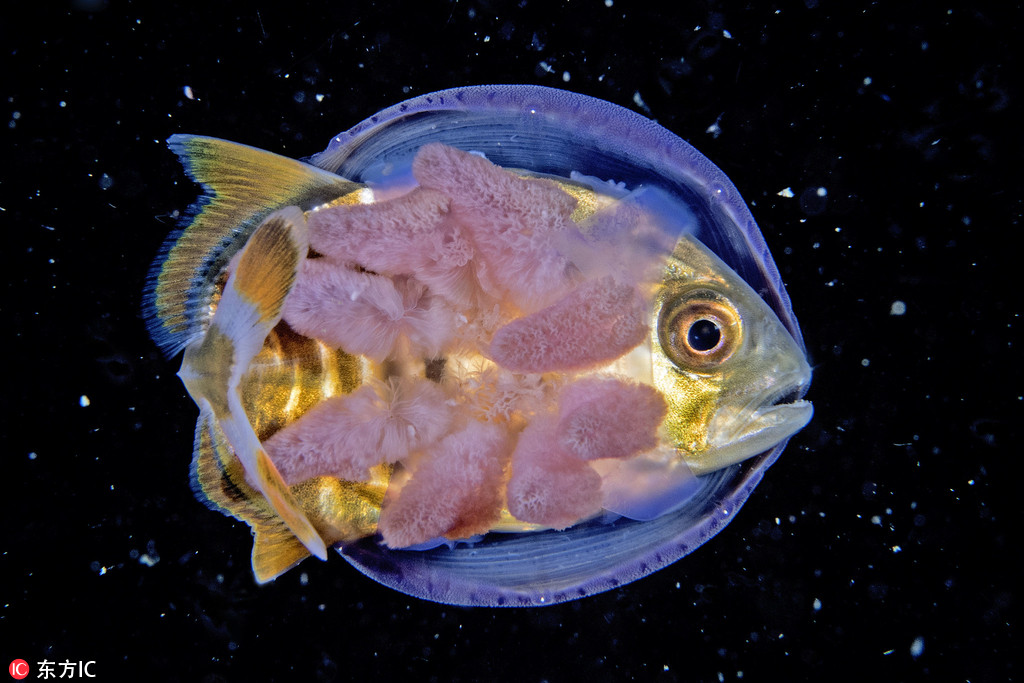 This behavior is not uncommon in the open sea. The small fish took the jellyfish's belly as a moving shelter to protect itself from being eaten by bigger fish. It will eventually leave the confines of the jellyfish once it gets bigger and can fend for itself.