Regulator's reform moves, technology enthusiasm give fresh impetus to stocks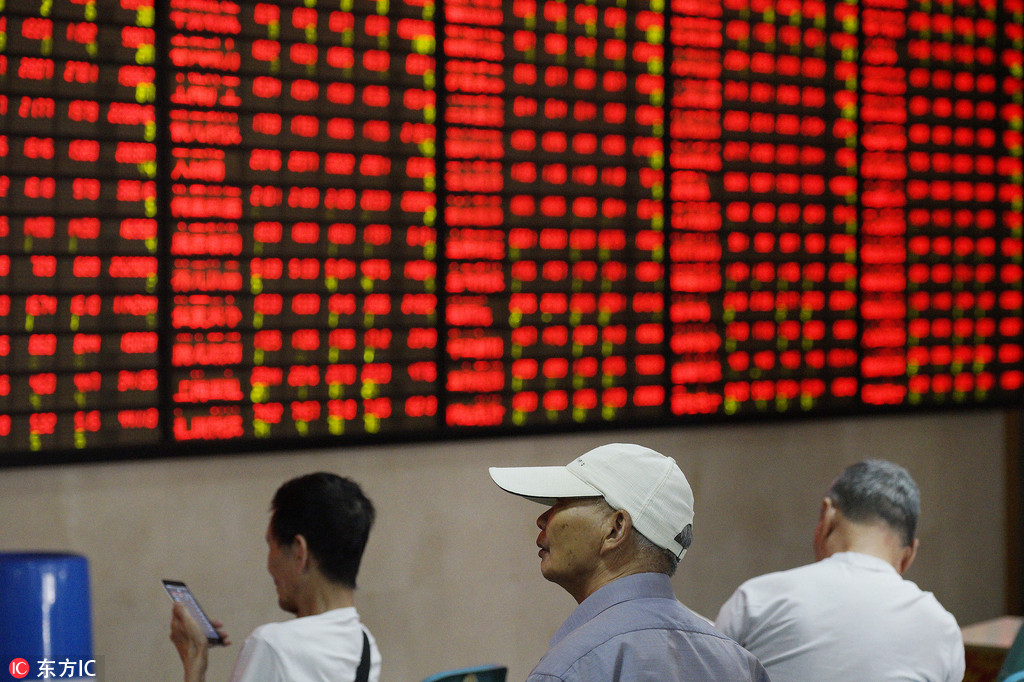 Share prices on the Chinese mainland rebounded on Thursday as the top securities regulator carried out moves to promote reform and opening-up and investors snapped up tech shares on hopes of more government support.
The benchmark Shanghai Composite Index jumped by 1.83 percent to end at 2794.38 points. The Shenzhen Component Index closed 2.98 percent higher at 8752.2 points. The ChiNext Index, which tracks China's growth enterprises board, gained 3.44 percent to close at 1497.61 points.
An index tracking major IT firms rose more than 4 percent, while an index tracking major telecoms firms gained nearly 4 percent. A total of 66 shares increased by their daily limit of 10 percent.
"Investors were cheered by the latest move of China's top securities regulator to stabilize the stock market," said Ma Wenya, general manager of Sunday Fund Co Ltd, a Chengdu-based asset management company.
The China Securities Regulatory Commission released a statement late on Wednesday that said the authorities would continue to deepen listing system reform and positively promote mergers and acquisitions of listed companies. The CSRC will also further relax restrictions on foreign shareholdings in the Chinese securities sector and support inclusion of A shares in the FTSE Russell's global indexes.
Ma added that technology shares gained after China said it would revamp a national leadership group charged with planning and studying its key technological development strategies, signaling the possibility of policy shifts that could benefit China's tech sector.
China's consumer price index, a major gauge of inflation, rose 2.1 percent from a year earlier in July, beating expectations of 1.9 percent and stayed well within the government's comfort range of below 3 percent, according to the National Bureau of Statistics data on Thursday.
"We could have overestimated the downside risks for the economy, judging from recent economic data, including exports which were not that bad," said Wang Mingli, an analyst with Guoyuan Securities.
China's exports surged more than expected in July despite the imposition of US tariffs, but more duties are on the way.
Beijing late on Wednesday said it would slap additional tariffs of 25 percent on $16 billion worth of US imports, in retaliation to news the United States plans to begin collecting 25 percent extra in tariffs on $16 billion of Chinese goods from Aug 23.
However, the latest volley in the trade friction did little to dampen investor enthusiasm on Thursday as investors bet on further government support measures.
Reuters contributed to this story.