Chinese shares surge Thursday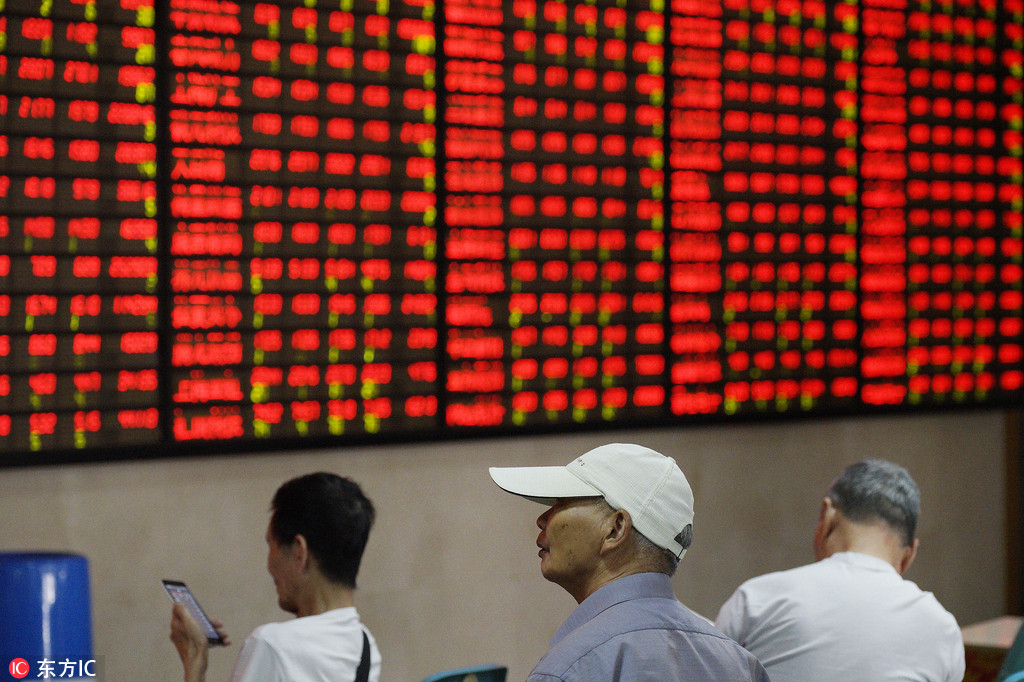 BEIJING - Chinese shares rallied on Thursday with the tech sector leading the gains, while healthcare stocks recovered some of the lost ground seen in previous days.
The benchmark Shanghai Composite Index closed 1.83 percent higher at 2,794.38, while the Shenzhen Component Index closed 2.98 percent higher at 8,752.2.
Combined turnover at the two bourses stood at 347.1 billion yuan ($50.8 billion), up from 305.4 billion yuan the previous trading day.
Technology shares were among the biggest winners, with software and chip makers rising across the board.
China National Software & Service Company, a Shanghai-listed software maker, saw its shares jump by the daily limit of 10 percent.
Chinese telecom equipment maker ZTE saw its share price surge by the daily limit.
The medical sector rebounded after days of sharp corrections. Jiangsu Hengrui Medicine, a large-cap pharmaceutical firm, jumped 7.04 percent.
The ChiNext Index, China's NASDAQ-style board, gained 3.44 percent to close at 1,497.61.