Google 'to offer mainland cloud services'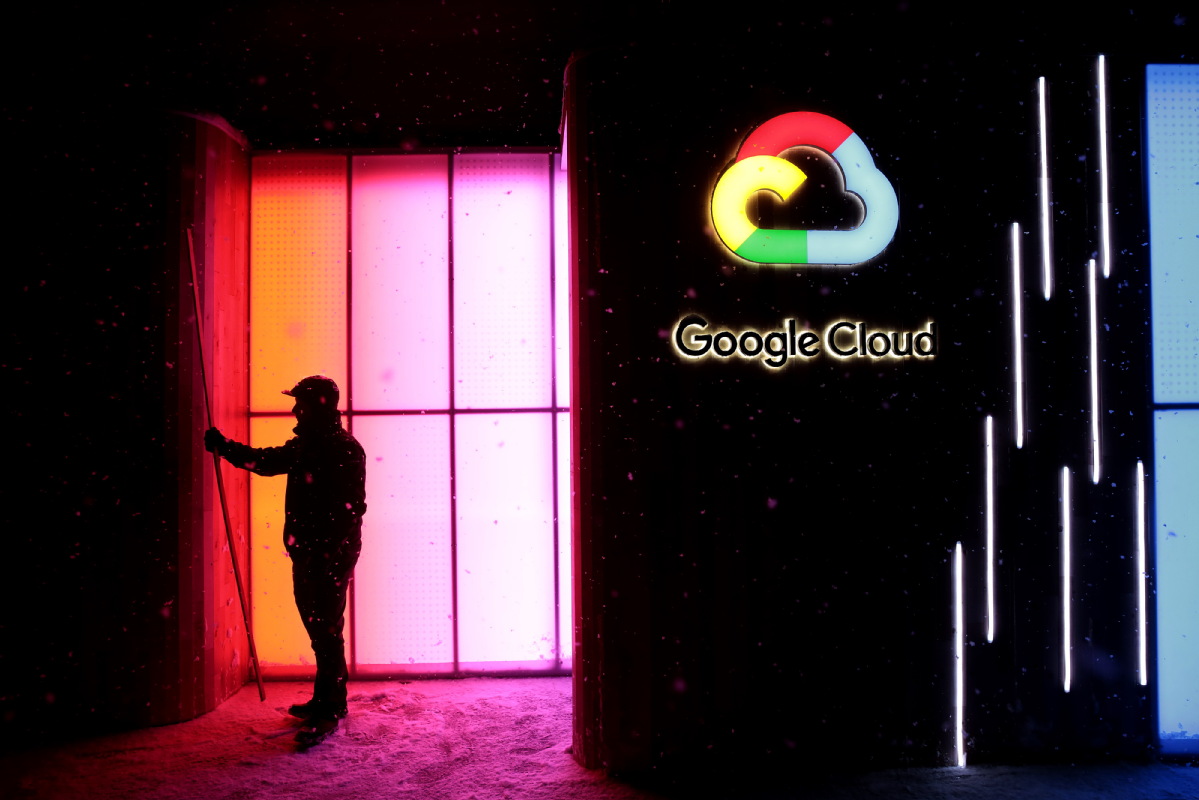 Google Inc is in talks with Tencent Holdings Ltd, Inspur Group and other Chinese companies to offer its cloud services in the world's second-largest economy, according to people familiar with the discussions.
The discussions began in early 2018 and Google narrowed partnership candidates to three firms in late March, according to one of the people. Trade tensions between China and the United States now loom over the effort, making it unclear whether the plans will proceed, this person said.
Both Tencent and Inspur didn't immediately respond to requests for comment on Monday.
The goal of the cloud initiative is to run Google internet-based services via the domestic data centers and servers of Chinese providers, similar to the way other US cloud companies access that market.
China requires digital information to be stored in the country and Google has no data centers in the Chinese mainland, so it needs partnerships with local players.
The company is seeking a Shanghai-based business development manager for its cloud business. The job posting lists "experience in, and knowledge of, the Chinese market" as a preferred qualification.
After years of slowly rebuilding a presence in China, Google has pressed the accelerator recently. It's building a cloud data center region in Hong Kong this year and opened an artificial intelligence research center in Beijing in January. Along with other units of Alphabet Inc, the parent of Google, it has begun investing more in Chinese companies.
A cloud partnership for Google in China would help the company compete more with larger rivals Amazon.com Inc and Microsoft Corp. In late 2017, Amazon agreed to sell its Chinese servers and some other cloud assets to local partner Beijing Sinnet Technology Co.
Meanwhile, a tie-up with large Chinese tech firms, like Tencent and Inspur, a major cloud and server provider, would also give Google powerful allies as it attempts a broader return to the Chinese mainland.
In January, Google struck a patent-sharing deal with Tencent. The agreement came with an understanding that the two companies would team up on developing future technologies.
With Tencent, Google would also go up against local competitors including Alibaba Group Holding Ltd, which operates a major cloud business in China and is expanding rapidly overseas.
A Gartner Inc report released last year highlighted Alibaba's high potential, ranking it No 4 globally for "Ability to Execute", ahead of IBM Corp and Oracle Systems Corp.
China is shaping up to be the largest spender on public cloud services in the Asia-Pacific region, with the adoption of cloud-computing services seeing triple-digit growth year-on-year in the quarter that ended in March, according to a report by Tencent released in May.
Public cloud usage skyrocketed 138.6 percent year-on-year, thanks to the ongoing shift to cloud computing across the public and private sectors, it said.