Google to open China AI center
Share - WeChat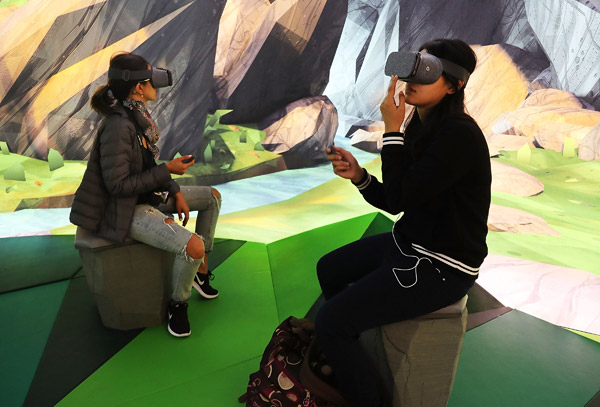 Amid the enthusiasm shown by the government and domestic technology companies for research and development of artificial intelligence, global technology giant Google announced on Tuesday the opening of its AI center in China.
Li Feifei, chief scientist of AI and machine learning at Google Cloud, announced the launch of the AI center during the Google Developer Day in Shanghai. Based in Beijing, the center will host a group of researchers supported by hundreds of engineers in the country.
The China AI center is the first of its kind in Asia. It will join similar overseas centers operating in New York, Toronto, London and Zurich.
Li will lead the center, which will focus on basic AI research. She said this is one of the first steps for Google to conduct long-term research in China.
"There are a large number of scenarios where AI technology can be applied in China. The talents here are also top-class if put in an international context," said Li.
Scott Beaumont, president of Google in China, expressed his confidence about the AI center, since he has witnessed the vibrancy of local developers and Chinese people's willingness to embrace new technologies, which is hardly found elsewhere in the world.
According to global market consultancy Roland Berger, China now ranks second globally in the quantity of AI enterprises, patent applications, and the scale of financing across the world, only next to the United States. It is expected that AI technology will create 10 trillion yuan ($1.5 trillion) in profits for related industries by the end of 2030.
Finance, automotive, medical and retail will be the four industries in China seeing the most benefits by adopting AI technology, according to Roland Berger.
Leading Chinese technology companies such as Baidu Inc, Alibaba Group Holding Ltd and Tencent Holdings Ltd are making inroads into AI development in the form of self-driving cars, energy-efficient automobiles and educational equipment.
Simon Lance, managing director of global human resources company Hays in China, said that the AI sector faces a great shortage of candidates in China at the moment, since the country is "moving away from manufacturing and toward AI and robotics".
It is calculated by domestic online recruitment platform Zhaopin.com that the demand for AI talents in China has doubled so far this year, with the biggest demand for algorithmic engineers.
Regarding the rise and prospects of the AI industry in the country, the central government released the first number of national-level open innovation platforms for AI in November. AI technology has been used at Customs and procuratorates to seek innovation in different scenarios. Such adoption at the government administration level will be extended in 2018.