Probe ordered into Pinduoduo counterfeit goods claim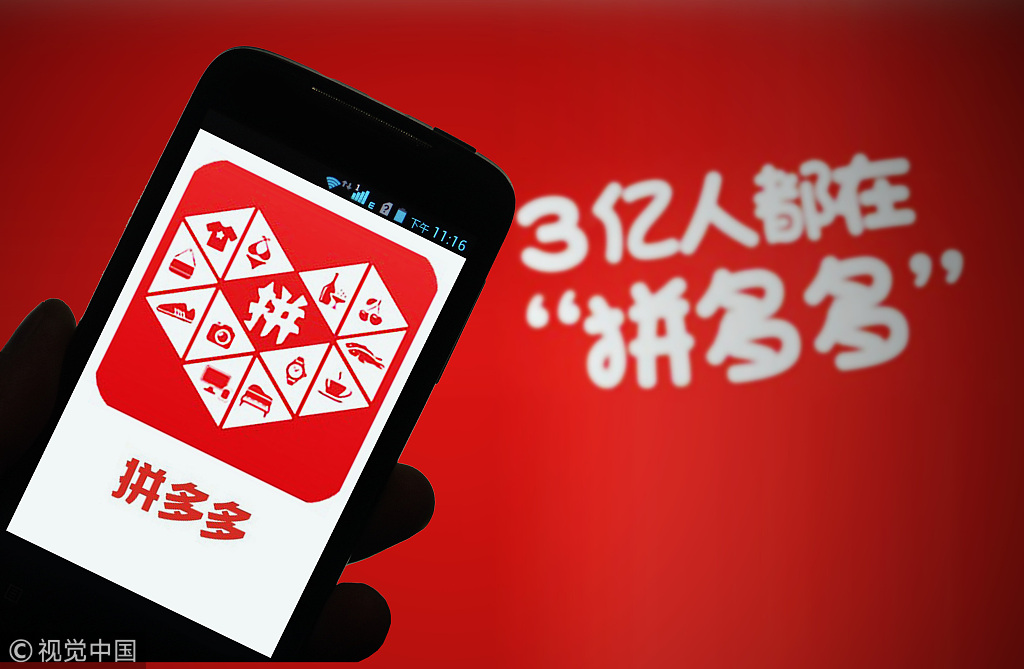 The State Administration for Market Regulation is paying close attention to media reports about counterfeit goods sold by online group discounter Pinduoduo, according to a statement on the markets regulator's official website.
The administration asked relevant authorities to investigate the claim. If any illegal activity is detected then the guilty will be punished.
The announcement came four days after Chinese television manufacturer Skyworth Group Co Ltd make a public move to protect its rights and fight counterfeits on Pinduoduo's online platform.
Skyworth on Saturday issued a statement on Sina Weibo demanding that Pinduoduo stop selling counterfeit versions of its products on the platform. The company said it reserves the right to sue the social-commerce discounter for selling fake products.
Since then, Pinduoduo has faced allegations that products on its platform are fake or substandard, and involve trademark infringements, sparking a storm of online debate.
On Tuesday, Pinduoduo held a news conference in Shanghai. Huang Zheng, Pinduoduo's founder and chairman, said the company will promote the industrial upgrading of counterfeits. Earlier, Huang said that fighting counterfeits is a long-term process.
Meanwhile, Pinduoduo co-founder Da Da also said at the news conference that the issue of counterfeits is an issue about human nature, as well as a social problem. It's unfair to let 3-year-old Pinduoduo assume the responsibility, Dada added.
Pinduoduo successfully debuted on the Nasdaq Stock Market last Thursday, with its shares rocketing by more than 40 percent on its first trading day. The company raised $1.87 billion, which valued Pinduoduo at $24 billion.
Pinduoduo shares dropped 1.64 percent in after-hours trading on Tuesday.