New growth engines drive the economy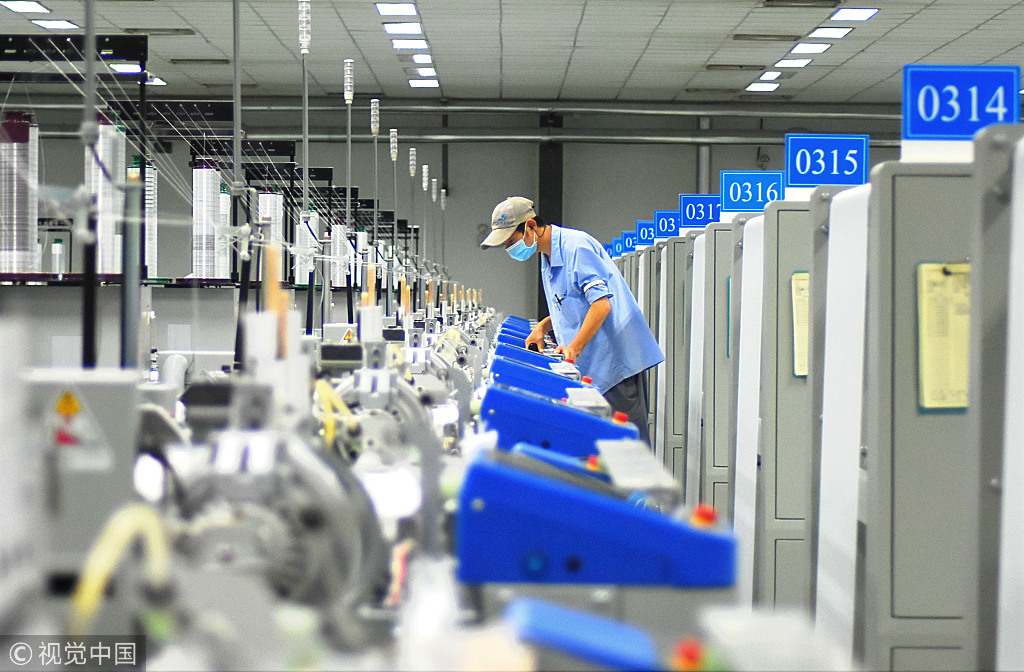 Headwinds warning
Although China achieved higher-than-expected GDP growth of 6.8 percent in the first half, analysts said it may face strong growth headwinds, such as the effects of the trade disputes with the United States that would dampen exports in the second half.
US President Donald Trump said on July 20 that his administration may ultimately impose tariffs on $500 billion of Chinese goods-the total value of China's exports to the US last year-if China did not make adequate concessions.
The ASEAN+3 report said, "Trade tensions (between China and the US) have escalated to an outright conflict and have posed higher risks to (China's) growth."
There are also concerns about infrastructure investment, which will drag down overall growth if it continues to slow in the coming months. Fixed asset investment growth fell to 6 percent in the first six months, down by 1.5 percentage points compared with the first quarter.
Another potential source of concern is the property sector, which is being watched closely to prevent further price rises.
Real estate development investment grew by 9.7 percent in the first half, down from 10.4 percent in the first quarter. If the growth rate continues to fall, given the sector's significance in contributing to overall growth, it will have a major impact on overall GDP growth.
A research note from international banking group UBS said, "We expect more growth headwinds to come in the second half as property activity likely decelerates, infrastructure fixed asset investment stays weak and export growth moderates on rising trade frictions (with the US)."
Liu Dongliang, a senior analyst with China Merchants Bank, said, "The Chinese economy has begun to face downward pressure, which may become greater in the second half."
The AMRO report also said, "Going forward, the structural adjustment toward quality and innovation-driven growth should be accelerated, helping to mitigate increasing external uncertainties."
Liu said policymakers' determination will be tested in the second half. "If they continue to lower the debt levels, they must tolerate a steeper economic slowdown. If they fear downward economic pressure may trigger a debt crisis, then they will need to take measures to stabilize growth."