Royal DSM focuses on Nutrition, Health and Sustainable Living
Editor's Note: With a history dating back 116 years, the Netherlands-based company Royal DSM always puts sustainability in the first place. As early as 1963, the Dutch company set foot in China and established its first sales office and first production site in China in the early 1990s. The Asian country has now become one of its most important markets in the world.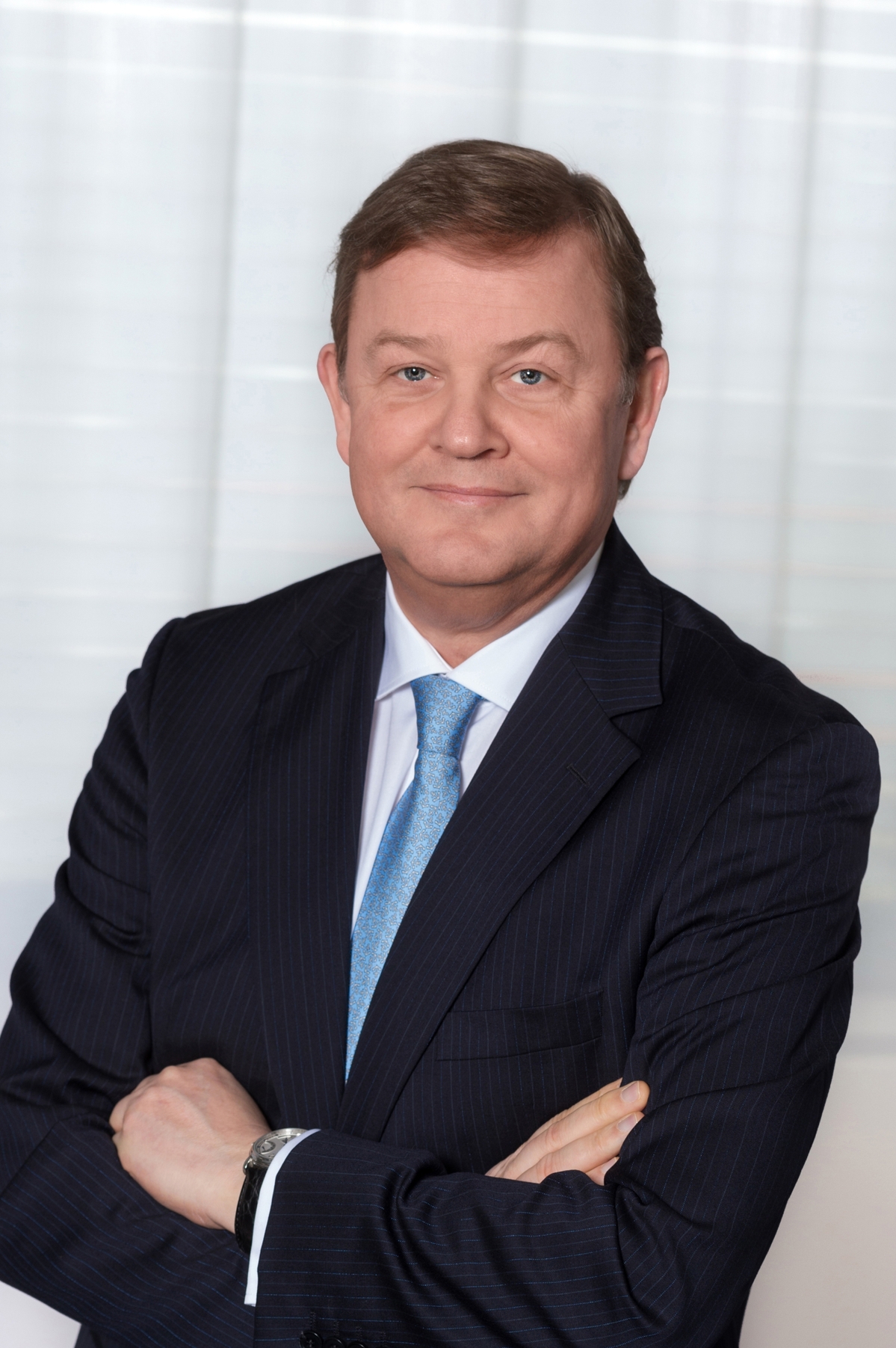 1. Could you introduce DSM's efforts in sustainability and share your thoughts on the opportunities and challenges in promoting sustainability today?
DSM is a global science-based company active in nutrition, health and sustainable living. Our mission is to create brighter lives for people today and generations to come. It is supported by our core value: sustainability. Everything we do should contribute to a more sustainable world.
Thanks to our technical competencies and ambition, DSM is uniquely positioned to contribute significantly to the UN Sustainable Development Agenda and achieving the Global Goals (SDGs) including zero hunger, good health and well-being, affordable and clean energy, climate action, responsible consumption and production. For example, for SDG 13 is in relation to climate action. In 2017, we achieved a 26 percent greenhouse-gas efficiency improvement year-on-year and 21 percent of our electricity was purchased from renewable sources. Every year we make a step forward.
The increased awareness and recognition to the importance of a green and sustainable economy creates market demand for products and solutions that are science-based, sustainable, and scalable for the challenges our world faces today. DSM and its partners have an important role to play in putting this vision into practice. There is a long-standing perception in society that sustainable solutions amount to an increase in cost, making businesses hesitant in offering sustainable solutions to the market. To us, achieving sustainability means simultaneously pursuing economic performance, environmental quality and social responsibility. We are committed to three dimensions – people, planet and profit simultaneously. Therefore, we are committed to developing solutions that are both sustainable and commercially viable to encourage partners and ourselves to work towards create brighter lives for people today and generations to come.
2. Which areas offer DSM the great potential for business growth? What is DSM's business plan in the next five years?
DSM set foot in China as early as 1963 and established its first sales office and first production site in China in the early 1990s. DSM China's regional headquarters and R&D center are located in Shanghai. Currently, the company has 49 branches in China, including 25 production sites, and employs almost 5,000 people. DSM's business in China is growing steadily and healthily. In 2017, DSM generated sales of more than 9 billion yuan ($1.35 billion). It is one of DSM's most important sources of global growth and it accounts for more than 10 percent of our global revenue.
The market environment in China underwent significant changes in 2017. Creating a sustainable lifestyle and ecological environment that advocates a happy, healthy, safe and harmonious lifestyle for all is the nation's common goal. Secondly, the green economy is now on the uptick, which is also an important basis for future economic development. Lastly, the rise in product consumption is driving the growth of various industries in China, which requires solutions that are both sustainable and commercially valuable.
In the future, the new materials industry is one of China's key focuses amid the consumption increases we are seeing in the market. As a manufacturer of high-performing materials, we have full confidence in meeting the ever-escalating industrial demand. Through utilizing our expertise in materials science, we hope to empower our customers and help them improve their product quality continuously, thus seizing upon the opportunities given to us and achieving commercial success in this wave of industrial upgrade.
Under rapid economic development, the recognition of the beauty of nature, green development, and the importance of health and sustainability is on the rise in the society. We are seeing a greater market demand for safe, high-quality, nutritious, healthy and delicious products. DSM is committed to enriching and innovating in the areas of food, beverages, and dietary supplements to help food manufacturers produce products that align the needs of consumers with our diversified, high-quality solutions.
To keep up to the latest market trends and to further strengthen our presence in China, we have recently rolled out our latest strategy for the next three years: "Growth & Value - Purpose led, Performance driven." DSM will evolve further towards a purpose-led, science-based company in nutrition, health and sustainable living. We have created a strong platform for growth, centered on developing innovative solutions addressing nutrition & health, climate & energy and resources & circularity. We aim to achieve above-market growth through increased customer centricity and large innovation projects. Meanwhile, we will remain focused on cost control and operational excellence.
In the coming years, DSM's nutrition business will focus on human nutrition, animal nutrition and personal care and aroma ingredients while our materials business will further develop into a high-growth, higher-margin specialty business and focus on health, green applications and new mobility & connectivity applications. Additionally, we will step-up our ambitions regarding the reduction of greenhouse gas emissions, energy efficiency and use of renewable energy as sustainability is at the core of everything we do.
By improving the impact of the company's own operations, enabling sustainable solutions for our customers and advocating a sustainable business, we are convinced that DSM can grow faster and create further significant value for all our stakeholders.
3. Noting that DSM is one of the world's largest suppliers of vitamins, what is DSM's strategy to tackle nutrition needs in China? What's unique about China in terms of nutrition?
In China, DSM faces diversified nutrition needs. Urbanites care more and more about health and nutrition, while malnutrition is still a pressing issue for children in rural areas. The Chinese government is focusing on improving the situation in rural areas and meeting the increasing demands of the middle class.
DSM is well positioned to play a significant role in providing healthy, nutritious food thanks to its presence in the value chain, providing vitamins, minerals enzymes, cultures, biopreservation, yeast extract and other ingredients that improve the quality, taste and the nutritional value, enabling better food for everyone.
DSM's Human Nutrition & Health Division is committed to addressing China's pressing problems from nutrient deficiency in children to a higher quality of living as we age.
To improve kids' health in underdeveloped areas, DSM has partnered up with the Amway Foundation to deliver essential micronutrients to preschool children in poverty-stricken rural areas and created nutrition tablets through "the Power of 5" project. In 2017, the Chinese Center for Disease Control and Prevention released an evaluation report about the project and the overall indicators seem to exceed our expectations, especially on anemia improvement and an increase of children's height.
For the middle-class, as they are attaching a greater emphasis on healthy lifestyle, healthy eating has also become their goal. However, in China, healthy diets are often equated with bland taste, which undermines their nutritional benefits. Through lactose-free dairy products, gluten-free breads, to beer, DSM follows the principles of sugar reduction, salt reduction, fat reduction, taste improvement, and health. With many years of applied food ingredient technology and experience accumulated in the industry, DSM can provide businesses with diversified solutions that can achieve nutrition, good taste and desired texture at the same time.
Taking sugar-reducing applications in dairy products as an example, our high-quality lactase Maxilact® not only helps dairy producers produce healthier lactose-free dairy products, but also reduces natural sweetness by at least 20 percent in sucrose. In terms of salt-reduction, our yeast extract products have seen an enhancement in the quality and flavor of soy sauce and other salty flavoring ingredients, which can reduce salt content by as much as 50 percent.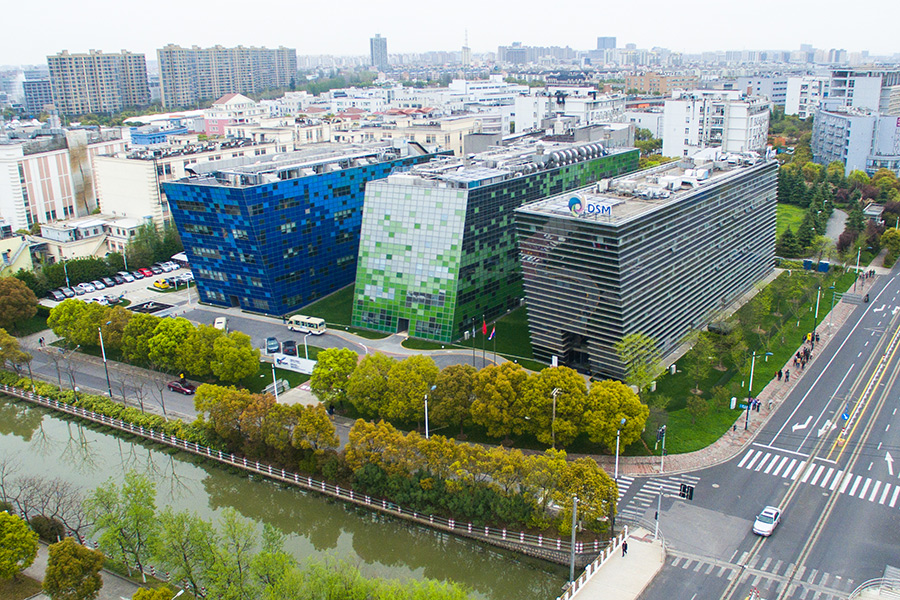 4. In terms of clean energy renewables, solar energy is on the rise. What opportunities does DSM see in the recent 2018 Solar PV Power Generation Notice issued by the National Energy Administration?
DSM Advanced Solar aims to accelerate the uptake and effectiveness of solar energy. By focusing on the development and commercialization of technologies and materials, DSM helps to increase the efficiency and environmental sustainability of solar modules, reducing the cost of energy delivered.
We see the new guidelines as recognition of the importance of solar PV that aligns with China's transition to clean energy renewables. In recent years, the development of solar PV in China has been rapid, and China is now the world's leading market in solar energy production. To keep up China's momentum, it's crucial to review this progress continually and tackle any problems discerned to ensure a healthy and sustainable development, and this is one of the Notice's key objectives.
As clean energy renewables are the future, supported by statistics showing that energy demand in Southeast Asia is expected to climb nearly 60 percent by 2040, and be a key driver for global energy demand growth, DSM will continue to increase the efficiency and environmental sustainability of solar modules, and reduce the cost of energy delivered with innovative solutions.
The China market is important to us and it's very much connected to the global one. At present, at least 60-70 percent of the modules are produced in China and even if the market is elsewhere, a lot of times the production operations are still based in China. It explains the importance of the China market globally.
The solar PV market in China has always been driven by large-scale solar power plants. However, in the future, we see considerable opportunities for distributed applications such as rooftop solar installations. Diversification comes with distributed applications and we have to focus more on module types and the overall power generation efficiency, in addition to module efficiency. It's very likely that there will be a shift in the market share between large-scale solar power plants and distributed applications. We think an increase in distributed solar generation is important to China, as well as the rest of the world. Electric vehicles are now an irreversible trend and distributed solar power generation is the answer for the rising need for charging electric vehicles.
Being a global science-based company, DSM plays an important role in promoting the growth and responding to the changing needs in the solar market as we are able to provide a diversified set of skills and technologies to cater to needs across various applications.
Additionally, we will continue to strengthen our relationships with collaborators and expand China's clean and green energy market. In China, our acquisition last year demonstrates our ambition in expanding our product portfolio for the solar photovoltaic market.
5. As materials is one of the key business units for DSM, how does it contribute to sustainable development in China?
The materials cluster is an important business at DSM that drives innovation and guards the environment continually. The business unit develops high-performance specialty products that are designed to help customers to be more sustainable while offering benefits that go beyond traditional materials.
For example, DSM Coating Resins connects their unique skills in materials sciences to create solutions that protect and improve the performance of coatings and skills. It is also one of the biggest waterborne coating resins' suppliers in the world. Today, over 80 percent of all the containers manufactured in China contain DSM resins. DSM waterborne products - NeoPac®, Neocryl® and Uralac® – can help manufacturers reduce the total emissions of VOC by up to 50 percent, while Decovery® is an eco-friendly resins product made primarily from plants that can reduce our carbon footprint.
For more than five years, the main focus of DSM China's coatings team has been to convert the container market from solvent-based to waterborne coatings. With the annual average container production capacity measuring 2.5 million TEU, and VOC emissions reaching 140,000 tons a year, there was significant potential to make the market's coating practice more sustainable. Since 2012, the team has worked with the Waterborne China Platform (WBCP) to influence and persuade various parties across the whole value chain, including coating suppliers, container manufacturers and government authorities, about the environmental and technical advantages of this technology. With our persistent efforts, the Chinese container manufacturers decided to completely switch to waterborne coatings starting in April 2017. This move has led to the reduction of the market's average annual VOC emissions by 128,000 tons to 12,000 tons.
6. Being a climate leader, what do you think are the areas that need to be strengthened in China to combat climate change?
With rapid economic development, urbanization and industrialization, and an increase in production volume from industrial companies, there is growing pressure on our environment. We believe companies have the power and a crucial role to play in addressing the issue. In addition, I believe a closer collaboration between companies and governments can create synergy that can expedite the progress and bring to the nation the best solutions possible. At DSM, we maintain close relationships with the central and local governments, media and industrial associations, amongst others. For example, in 2017, myself and other DSM executives met with world leaders, signed agreements and spoke on key issues at World Economic Forum events around the world. In addition, through my role as co-chair of the High-Level Assembly of the Carbon Pricing Leadership Coalition convened by the World Bank, I call for businesses and governments to support carbon pricing. In China, we maintain a constant dialogue with Green Peace, WWF, World Vision China, and the Climate Group on the topics of climate change, renewable energy, and nutrition improvement. In 2017, we also began collaborating with the China National Institution of Standardization on green product designs and life cycle assessments. Moving forward, we are keen to foster even closer ties with the government and other stakeholders to tackle any challenges presented to the nation as it continues to develop and progress.
Internally, as a company that is committed at the same time to "people, planet, and profit", we strive to create a sustainable value for all stakeholders from strategic business planning to day-to-day operations. We are concerned about how to turn our value proposition of sustainable development into achievable results in day-to-day operations. This year, three sustainable development initiatives have been kicked off across DSM sites and offices, which include LED light replacement, waste classification and recycling and clear the plate. These initiatives are among more than 50 proposals by the United Nations and they are in line with the Sustainable Development Goals (SDGs), as 12: Ensure sustainable consumption and production patterns and 13: Take urgent action to combat climate change.
We are committed to contributing to a more sustainable world and advocating its importance by holding ourselves accountable to it.
CV
Name: Feike Sijbesma
Nationality: Dutch
Career:
2007 onwards: CEO, Royal DSM
2000 - 2007: Member Managing Board, Royal DSM
1998 - 2000: Director of DSM Food Specialties
1995 - 1998: Director of Food Specialties Gist-brocades
1993 - 1995: Director of Savory Ingredients Gist-brocades
1990 - 1993: Director of Marketing & Sales Industrial Pharmaceutical Products Division Gist-brocades
1988 - 1990: Manager of Strategy & Business Development Gist-brocades
1987 - 1988: Strategic planner of Industrial Pharmaceuticals Gist-brocades
Education:
Business Administration from Erasmus University Rotterdam
Medical Biology from Utrecht University