Colorado hopes to strengthen ties with China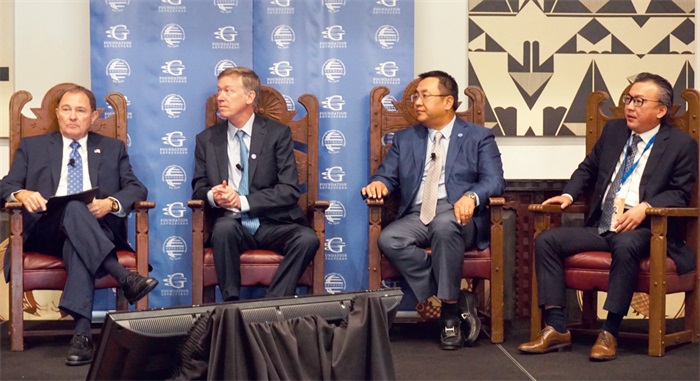 SANTA FE - Colorado hopes to deepen cooperation with China while appreciating the valuable relations developed by both sides, the state's Governor, John Hickenlooper, said.
"Almost all the governors are trying to work very hard to make sure we maintain our good economic relationships with our trading partners in China. We are very focused on maintaining momentum," Hickenlooper told Xinhua on the sidelines of the National Governors Association (NGA) Summer Meeting in Santa Fe, capital of New Mexico State.
Hickenlooper said the US-China relations cultivated in the past decades "are valuable" and "have the potential to help the economy both in China and in the United States."
"We don't want to diminish the relationships we've created," he added. "We can go a long way in terms of continuing building relationships we have with individual trading partners in each ... state. I think that's very important."
At the NGA meeting, Hickenlooper shared the experience of his first trip to China four years ago, when he was accompanied by about 60 business representatives from his state seeking to expand trade.
"It was a remarkable eye-opening experience for me," the governor said, adding that he was impressed by the rapid development in China and hoped for future collaboration.
China is Colorado's third largest export destination. In 2017, exports from Colorado to China amounted to $647 million. In 2016, Colorado's exports to China supported 10,900 American jobs, according to data from the US-China Business Council.
Hickenlooper said roughly 10 percent of the exports would be at risk if the tariffs the Trump administration has announced go into effect. Besides imposing tariff on steel and aluminum imports, the administration has slapped additional Chinese goods with taxes and threatened to target more goods, provoking retaliatory tariffs by China on some US goods.
Hickenlooper expressed concern at the trade frictions. "That's a significant number for us," he said, referring to the chance of 10 percent of exports being affected.
The NGA Summer Meeting was held from July 19 to 21. Over 20 US governors attended the event and all 50 states sent representatives. Delegations from China, Canada, Kenya, Japan and Mexico also participated in the event.