Local US governments expect stronger cooperation with China: Chinese diplomat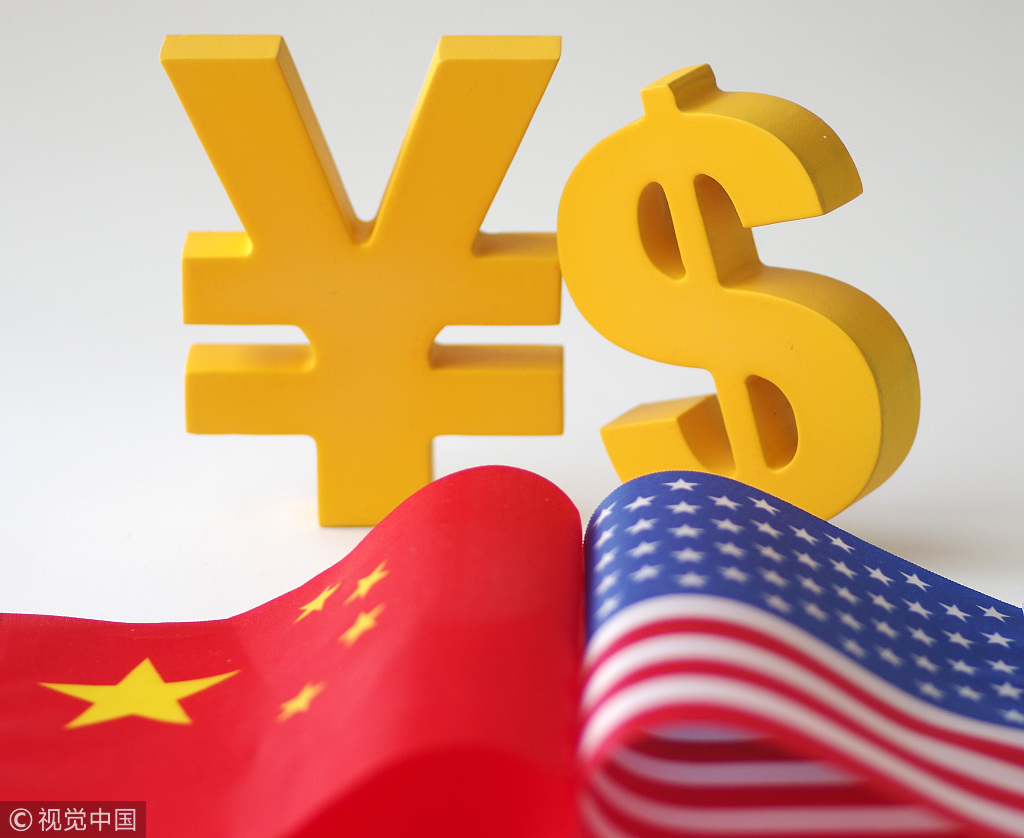 SANTA FE - Local governments in the United States are looking forward to establishing more in-depth and extensive economic and trade cooperation with China, a Chinese diplomat has said.
China-US economic and trade relations have been closely intertwined after more than 40 years of development, said Chinese Consul General in Los Angeles Zhang Ping in an interview with Xinhua on Thursday when he attended the International Cooperation Day Forum in Santa Fe, the capital city of New Mexico State.
Jointly sponsored by the China General Chamber of Commerce (CGCC) and the US National Governors Association (NGA), the forum focused on discussing and exploring US-China economic and trade ties, strategies for cooperation and opportunities for investment.
Local governments in the United States are enthusiastic about developing economic and trade relations with China because this helps promote the growth and prosperity of a local economy.
"From the statement of the US governors who participated in the forum, we can see and feel that everyone's voice and aspiration is the same at the local level in the US," Zhang said.
"They all hope to end the current trade conflict as soon as possible and ensure that the fruits of economic and trade cooperation be protected," he said.
Introducing the economic achievements between China and the United States, Zhang said that Chinese companies have invested in 46 US states, creating more than 140,000 jobs there.
In the past ten years, 49 US states have increased their exports to China, of which 17 states doubled their growth, he said. All US states' service exports to China had increased significantly and 31 states had service export growth of more than 300 percent, he added.
"For example, New Mexico exported more than $1 billion of goods to China in 2017, a double over the previous year, supporting nearly 4,000 local jobs," he said.
Zhang also pointed out that the development of China-US economic and trade cooperation has brought tangible benefits to peoples of both countries. However, the economic and trade relationship is currently facing "great difficulty and unprecedented challenge."
The US federal government unilaterally decided to impose extra tariffs on a massive amount of Chinese imports. Zhang said the current trade friction is having a negative impact on bilateral trade.
Zhang said, however, that the benefits of Sino-US economic and trade cooperation are tangible.
"The key is how to maintain a macro environment and make this cooperation continue," he said.
He called for further local-level cooperation between the two countries to minimize the impact of trade disputes, and urged for more efforts in mobilizing social communities to let more people in Washington know that China-US cooperation is mutually beneficial and that the interests of both countries are very much intertwined.
The forum was part of the NGA Summer Meeting held from July 19 to 21. Representatives from all 50 US states, including over 20 state governors, attended the forum, while delegations from China, Canada, Kenya, Japan and Mexico also participated.