Practice makes pair-fect as teen Li doubles up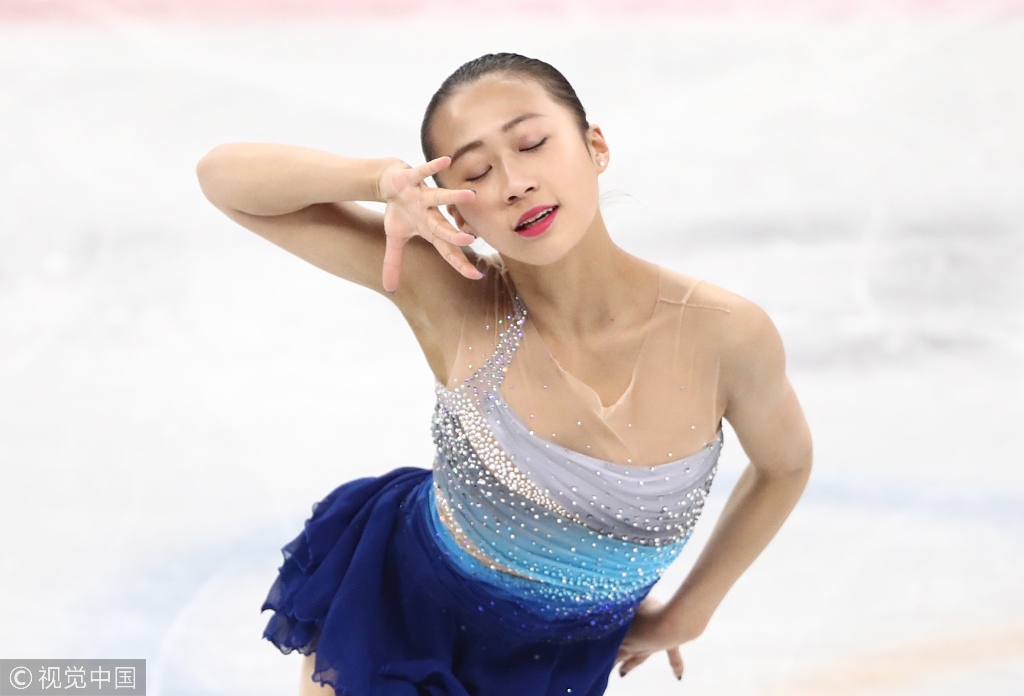 Chinese youngster Li Xiang-ning says she is relishing the chance to perform both in singles and pairs figure skating.
The 18-year-old is a national singles champion and finished 22nd at the Pyeongchang Olympics, however she has also been listed as a pairs skater in the recently named national squad.
Li began to double up in April when she took part in the national team's pairs training session in Sanya, South China.
"It's a new journey," said Li of her new regime as she and 17 national teammates watched China's gymnastics squad train in Beijing on Saturday as part of the early preparations for the 2022 Winter Games.
Li, whose application and determination has won praise from Chinese Olympic officials, says she is mostly focusing on pairs at the moment but "still hopes to do my best in the singles".
As for her immediate goals, Li said: "I hope to have better cooperation with my partner, to strive for some breakthroughs on the international stage, and also I want to try my best in women's singles."
Li, who hails from Qiqihar in Heilongjiang province, finished 14th at the 2017 world championships to earn a singles spot in Pyeongchang.
She is taking inspiration from her idols, retired Olympic and world champions Shen Xue and Zhao Hongbo, who won pairs gold at the 2010 Winter Games in Vancouver.
"I began to know and love the sport because of their shows," Li said of the legendary duo. "Their achievements had a huge effect on my generation."
Shen and Zhao continue to inspire kids in their academies and clinics, while Li hopes to affect a new generation with more memorable moments for China on the ice.