Foreign entrepreneurs seek opportunities in China' startup boom
Share - WeChat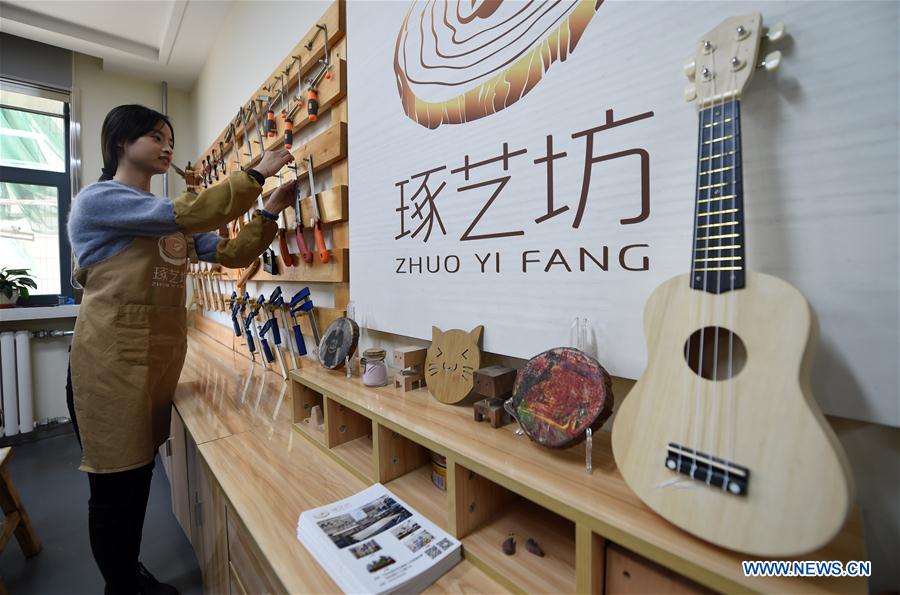 BEIJING - Currently based in Beijing, James Lalonde has co-founded two companies in China in the last five years.
His first startup company, Yodo1, has become a leading private publisher of mobile phone games in China.
An American previously based in Silicon Valley, Lalonde started his career at Microsoft in 1990 and since then has held a number of executive roles in several software companies, such as McAfee and Brocade Communications Systems.
In an interview with Xinhua on Saturday, he said China's huge market potential for mobile phone games attracted him to start businesses in the country.
"I think it's the best place to do a startup in the world," Lalonde said. "China has the largest market, the fastest growth and the productive people."
He was attending the launching ceremony of the International Talent Innovation Accelerator (ITIA), a new innovation hub aimed at supporting overseas startups in Beijing.
Located in Beijing's Chaoyang district, the ITIA was jointly built by local authorities and the innovation departments of the several foreign embassies in China, including of France, Ireland, Switzerland, Singapore, Australia, and the Netherlands.
"Entrepreneurs all over the world are welcomed in China and the business environment is very vibrant here," Lalonde said.
Over 500 entrepreneurs and startup owners from all over the world attended the ceremony on Saturday.
Besides Lalonde, many other entrepreneurs were also keen to pursue their business ambitions in the Chinese capital. Among them is Jonas Wolf, a 29-year-old German business owner and the China director of Angelhack, an international IT consulting firm.
"It is a great platform to share capital, experience and information," Wolf told Xinhua, adding that China's preferential policies are favorable for entrepreneurs to start their businesses.
"I also want to realize my dream here by means of building my own brand," said Wolf.
The Chinese government is committed to providing support and convenience for global companies to establish businesses in China. Many government-backed programs have helped foreign entrepreneurs to enter the Chinese domestic market.
"Actually, Chinese consumers are getting more sophisticated," said Jan Smejkal from the Czech Republic. Smejkal is the China and Asia Pacific director of Startup Grind, a startup community aimed at educating, inspiring and connecting entrepreneurs.
"The spending power of the (Chinese) middle class is really high, which makes the Chinese market quite competitive," he added. According to Smejkal, here in China, Startup Grind's main focus is on the innovation sector.
Describing China as one of the innovation hubs in Asia, Smejkal said China is now a leader of innovation in the region.
"There are a lot of things happening in terms of innovation and entrepreneurship, providing a model for the other regions in Asia," he said.