Startup VIPKID raises $500m
Share - WeChat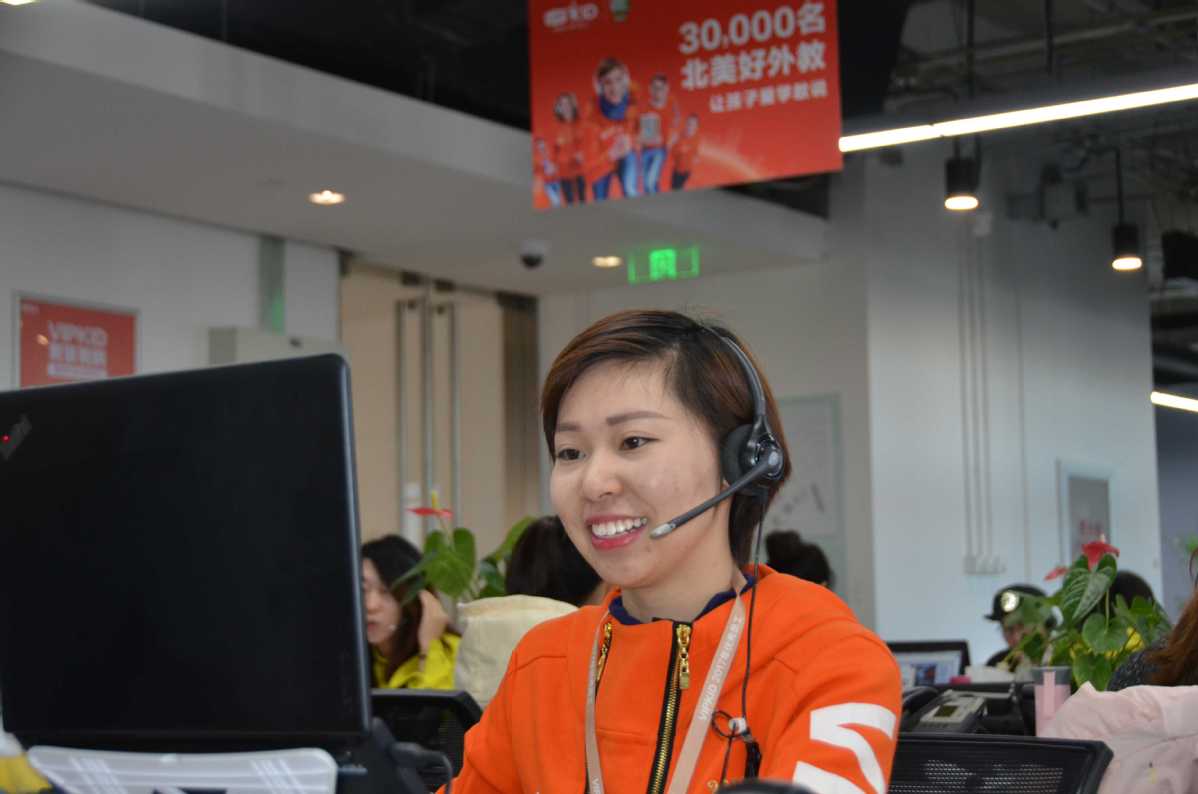 Fresh fundraising makes it largest online education company globally
Chinese online education company VIPKID confirmed to China Daily on Thursday that it has raised $500 million in its latest round of financing, which is the world's largest-ever fundraising in the online education sector.
The fresh fundraising also pushes the company's valuation over 20 billion yuan ($3 billion), making it the biggest online education company globally.
"Taking some advanced technologies, including artificial intelligence and facial recognition, as core competitiveness, we will continue to form a set of educational products and systems that can give real-time feedback and can be tracked and updated continuously," said Mi Wenjuan, founder and CEO of VIPKID.
She noted that the new financing will be mainly used for enrolling more high-quality teachers from the US, attracting expertise in educational technology and products, as well as stepping up the company's global expansion.
The move comes as an array of Chinese companies rush to mine the highly competitive and burgeoning online education market, which, according to an industry consultancy, will hit 350 billion yuan in 2018.
In the first half of this year alone, a total of about $1.5 billion of financing has been raised in the country's K12 (kindergarten through 12th grade) education segment.
The landmark fundraising this time was led by global investment management firm Coatue Management, Tencent Holdings Ltd, Sequoia Capital and Yunfeng Capital, a private equity firm backed by Alibaba founder Jack Ma.
"I think that VIPKID is revamping the traditional form of education on a global scale and is a great exploration of the future of education," said Philippe Laffont, founder of Coatue Management.
VIPKID, founded in 2013, is an online education platform providing children with one-on-one online English courses, and links teachers from North America with Chinese kids aged 4 to 12.
Latest data from the company showed it has enrolled more than 40,000 foreign teachers in its network, enabling it to work with 300,000 paid users across 35 countries and regions.
"The financing this time also accelerated the accumulative effect of the country's online education segment," said Lyu Senlin, founder and chief researcher at Learneasy Times Online Education Research Institute, an industry research consultancy. "Industry leaders are contending for bigger market share and pushing small firms out."
According to an industry report provided by the Chinese Academy of Sciences, VIPKID accounts for more than 55 percent of the nation's online English education market for children.
"Compared with its rivals, VIPKID has gained a lead. However, it faces some challenges in that the company is trying to expand its business to small-size private classes," he said.