Ofo reins in its global ambitions
Share - WeChat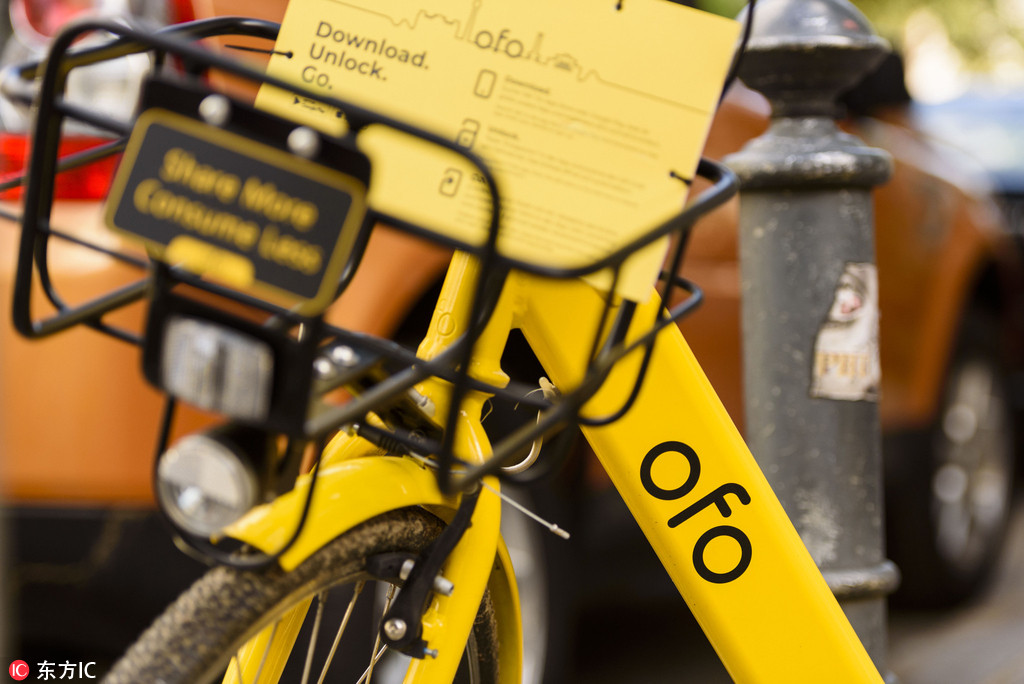 Chinese bike-sharing company Ofo Inc is further shrinking its overseas presence, by laying off staff and closing its business in several cities in the United States, according to reports by US media.
The news came shortly after Ofo pulled out of Australia, Germany and Israel, markets where it is more expensive to operate or where regulatory hurdles make operations more difficult.
According to CNN, Andrew Daley, head of Ofo North America, said in a statement that "as we continue to bring bike-sharing services to communities across the globe, Ofo has begun to reevaluate markets that present obstacles."
The company will instead "prioritize growth in viable markets and support alternative transportation and allow us to continue to serve our customers", Daley added.
Ofo's headquarters in China did not immediately respond to requests for comments.
The scaling back of its US ambitions came less than a year after Ofo launched its business in the world's largest economy. Earlier this month, the four-year-old startup said it was pulling its bikes out of Chicago, as the city raised the regulatory hurdles for the company's type of dockless shared bikes.
Ofo hired about 100 staff in the US, and was operating in more than 30 US cities. The company said it would maintain operations in cities such as San Diego and Seattle, where it faces fewer regulatory challenges, CNN reported.
Such a retreat in global ambition comes in sharp contrast to Ofo's aggressive overseas push a year ago. By the end of 2017, Ofo said it was operating in 20 countries. But now the company seems to be readjusting its international strategy.
Ofo is still locked in a fierce battle with its arch rival Mobike Technology Co Ltd. The latter was acquired by Meituan-Dianping, China's largest on-demand online service provider, in April, partly due to its inability to find a sustainable business model.
A similar cash crunch problem may also haunt Ofo, said Lu Zhenwang, CEO of Wanqing Consultancy.
"From the perspective of business management, narrowing a sprawling business presence to key markets makes sense. It takes effort and resources to oversee teams in so many countries."