Official: Market best for tech firm guidance
Share - WeChat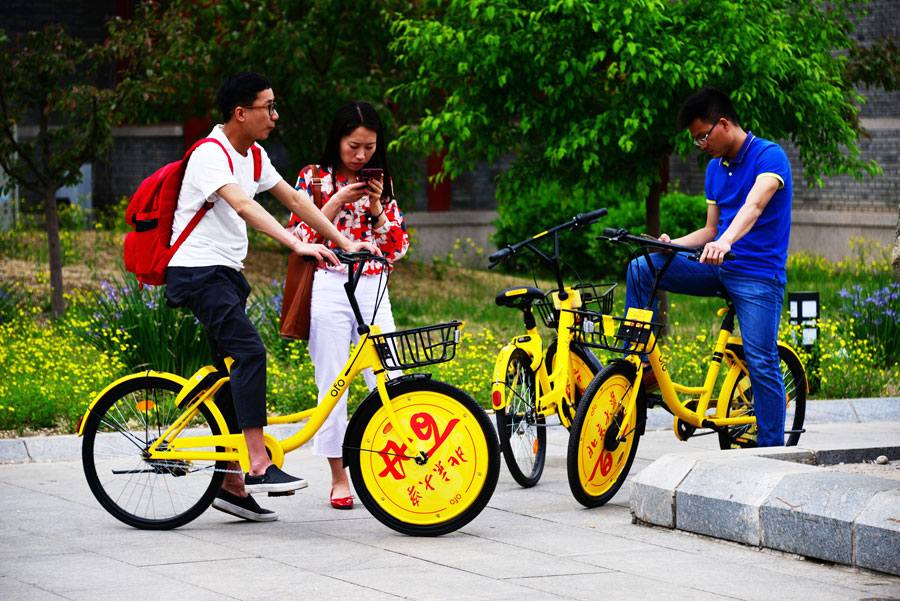 The government should offer both guidance and liberty to enterprises involved in the nation's sharing economy sector, letting the market play a dominant role, an official said during a seminar held on Thursday.
"The market should be free, equal and open. In terms of innovation, enterprises should play a leading role," said Zhang Guohua, director of the comprehensive transportation department of the China Center for Urban Development under the National Development and Reform Commission, in a speech at the sharing economy seminar held by the State Information Center.
"Therefore, the government should pay close attention to its supervision mechanism, and offer support through resources, public services and social institutions."
He added that currently, the sharing economy market is at a stage where enterprises are growing at a rapid pace, and that it is therefore inappropriate to determine the government's function right away.
"Time will judge the powers and responsibilities of the government and the corporate," he said.
Zhu Wei, deputy director of the Communication Law Research Center of China University of Political Science and Law, noted that "in the development of the sharing economy, there is a trend that the government is excessively intervening in the market."
He suggested that a statistical model should be made, to summarize regulations on the sharing economy carried out by local governments.
"We can create a table, to see which region is managing more than it should, and which region is getting the right things done."
Many enterprises involved in the sharing economy vowed to take an active role. Zhai You, senior director at the central affairs department of Chinese bike-sharing behemoth Ofo Inc, said that the company will continue to take a lead in assisting in urban planning.
"The development of bike sharing should be closely connected to a city's public space, serving as an important momentum for urban governance. During the process, many problems emerge. We hope that through the evolvement of shared bicycles, we can have cooperation with local authorities in the city's bike management.
"At the preliminary stage, we made a lot of discoveries, such as working with the local government on the planning of parking areas for bicycles and slow-traffic systems in cities, setting up a black list, to make clear which area allows parking and which doesn't," Zhai said.
Li Linli, board secretary of Edaixi, an online on-demand instant laundry service in China, also noted that "enterprises in the sharing economy sector should form healthy competition to boost the development of the industry".
"We should make a plan on how to maximize value of shared resources, rather than to merely create more social responsibilities and burdens, leaving them to our offspring. We enterprises, the government, as well as the public, should work hand in hand," Li said.