Belt and Road Initiative warmly welcomed in Australia's Northern Territory
Share - WeChat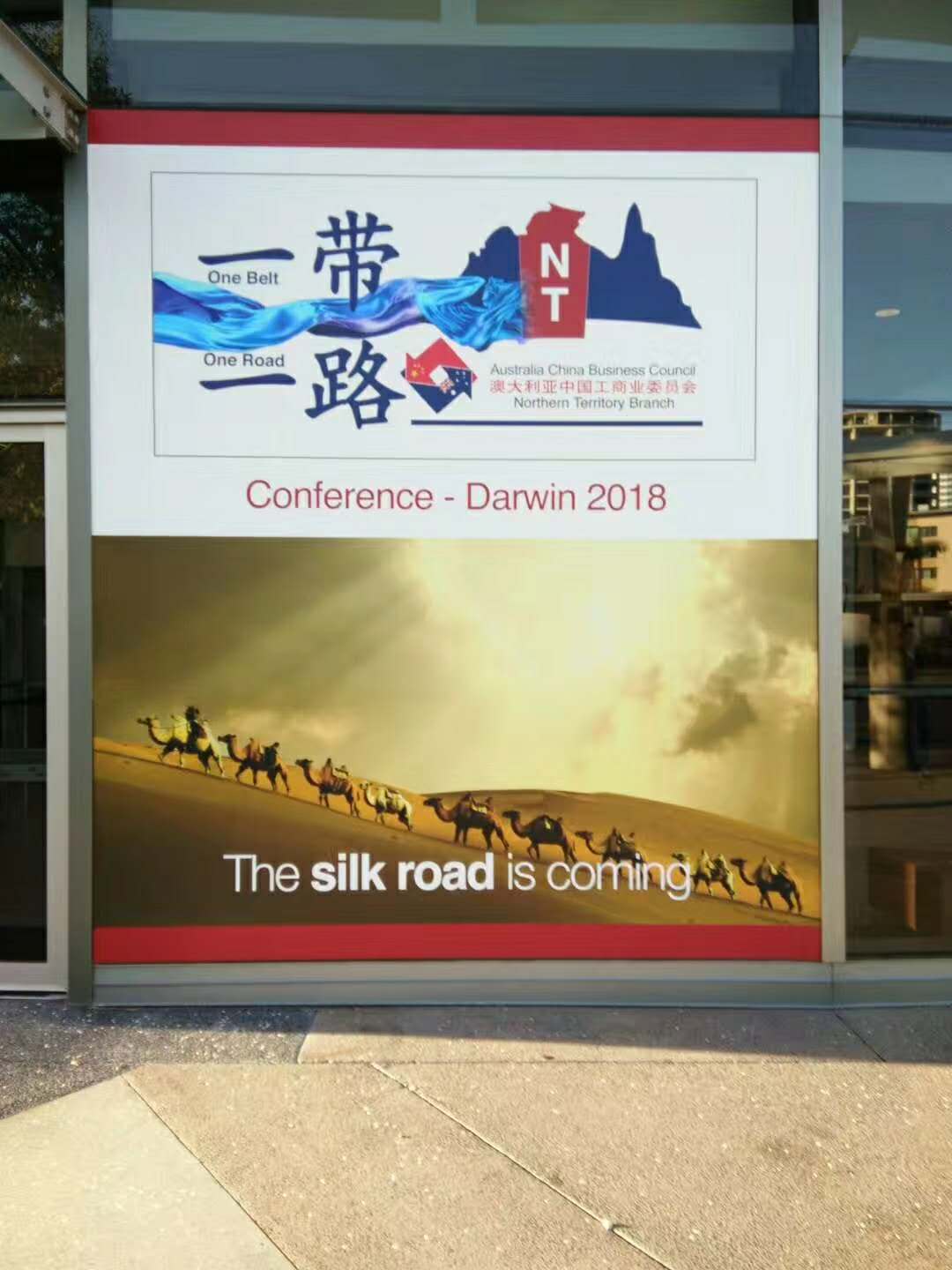 Australian business and political leaders gathered in the country's Northern Territory to warmly welcome China's Belt and Road Initiative, showing great interest in the opportunities the initiative presents.
"The Territory Government supports strengthening business-to-business and people-to-people links through programs such as China's Belt and Road Initiative," said Michael Gunner, chief minister of the Northern Territory, during a three-day high-level conference from July 10 to 12 in Darwin, Australia.
"We recognize the critical importance of trade and investment to the future of the Northern Territory, Australia and the vibrant region we are a part of," Gunner said.
Organized by the Australia China Business Council, the Belt and Road Initiative in Australia High-level Conference aims at providing a platform for Chinese and Australian business leaders, policymakers, think tank members and media elites to discuss the way BRI impacts Australia and explore opportunities under the initiative.
Choosing Darwin, capital of the Northern Territory, as the venue for the conference has both historical and modern significance, as it is located at the southern end of China's Maritime Silk Road and is Australia's gateway to Asia.
"Historical records show Captain Zheng He had a short stop at Darwin in the early 15th century. Australia was right on the route of the Maritime Silk Road. Today, as Chinese boats sail past Darwin 600 years later, Australians should have enough wisdom and vision to welcome them and come on board, sailing together with the Chinese toward common prosperity," said Wang Hao, deputy editor-in-chief of China Daily, media partner for the event.
The Belt and Road Initiative is an infrastructure-building initiative of unprecedented size and scale, crossing three continents and directly involving around 70 countries, who combined have more than 60 percent of the world's population.
The area covered by the Belt and Road Initiative is responsible for about a third of the world's economic output, and the initiative is likely to increase that share in the future. Eventually, it is estimated a quarter of the global goods trade will travel via the "New Silk Road", according to John Brumby, national president of ACBC.
"At ACBC we believe Australia should welcome China's efforts to connect the world's economies at a time when some developed nations are heading in a protective direction," Brumby said.
The BRI has brought many opportunities to Australian businesses, including direct construction work, service provisions ranging from food, financial services and digital support, to HR, labor hires and education as well as Chinese investment — something Australia needs at this time, Brumby added.
Australia's Trade, Tourism and Investment Minister Steven Ciobo also extended his support to the Belt and Road Initiative and identified new infrastructure opportunities the initiative can bring to Australia.
"Australia and China share a common goal to improve infrastructure in the region and Australia welcomes regional infrastructure initiatives and the contribution Belt and Road Initiative can make to regional infrastructure," Ciobo said. "Australia and China are naturally complementary partners and we want to see our deep trading relationship with China continue to expand."
Ciobo considered private business a key driver of growth and would like to strengthen engagement with China on regional trade and infrastructure development projects, which could generate economic growth and employment. He also named a few projects that have potential to benefit from the Belt and Road Initiative.
"I understand several Australian projects have potential links to the BRI, most notably the Landbridge in relation to the Port of Darwin in the Northern Territory and Songcheng in relation to the proposed Australian Legend World theme park at Carrara in Queensland," Ciobo said.
Ciobo praised the significance of holding the high-level conference in Darwin. He said the Australia-China relationship is mature, broad and anchored in mutual respect. He added a commitment to regular dialogue maximizes the benefits that flow to the two countries from the China-Australia partnership.
"The BRI is the new trade expressway in our region. We cannot pretend it doesn't exist so we must do our best to make sure we are part of the new expressway," said Daryl Guppy, branch president of ACBC, a key organizer of the event.
The value of bilateral trade between China and Australia reached $138.23 billion last year, a 29.1 percent year-on-year increase, according to the General Administration of Customs in January.
China's foreign direct investment volume grew 4.1 percent year-on-year to $68.32 billion in the first half of 2018, according to data from the Ministry of Commerce released on Thursday.