Platform scales up rental presence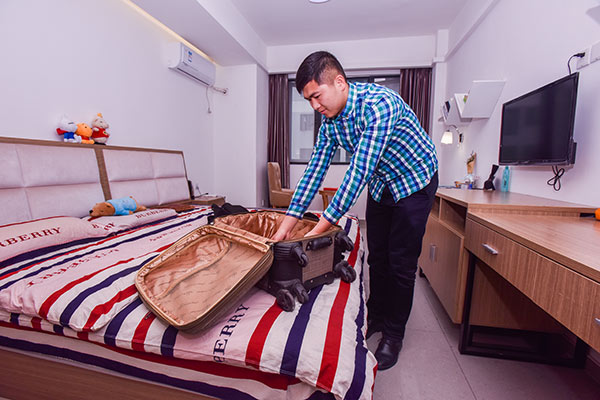 Leading global investment management organization Canada Pension Plan Investment Board and Longfor Group Holdings Ltd announced on Thursday the launch of a new investment platform that will focus on rental housing programs in China, with an initial investment totaling $817 million.
The platform will invest across first and second-tier cities in the development, acquisition and leasing of commercial assets to be converted into rental housing.
"Demand for modern, quality rental housing among young professionals and new graduates in China is growing rapidly, and through this collaboration, we are pleased to have the opportunity to participate in this fast-growing sector of Chinese real estate and to further diversify our investments in the market," said Jimmy Phua, managing director and head of real estate investments Asia at CPPIB.
"With the precise positioning, brand reputation and efficient operation, we have made a strong start in the area of long-term rental apartments and expect to gain a strong foothold in this new market with policy support," said Zhao Yi, executive director and chief financial officer of Longfor Group.
"We are very pleased to share this great opportunity with our long-term partners."
In January 2015, the Ministry of Housing and Urban-Rural Development launched a guideline to develop institutions specialized in housing rental businesses, and encourage developers to allocate some of their houses for rent, instead of selling them off.
In July 2017, the ministry and eight other government departments issued a notice saying that China would take measures to push the development of the home rental market in large and medium-sized cities.
Encouraged by policies, large-scale property developers, real estate agencies, hotel groups and startup companies are actively participating in the rental housing market.
For example, Vanke entered the market in 2015 and launched the longterm rental apartment brand Port Apartment in 2016. The property developer owns more than 100,000 rooms in 29 cities.
Private equity and venture capital funds are also promoting the development of the market. In January, long-term apartment rental brand Ziroom received 4 billion yuan ($599.8 million) in A-round financing. In February, Danke Department finished B-round financing totaling $100 million from investors led by Joy Capital.