Market turns fluid amid big churn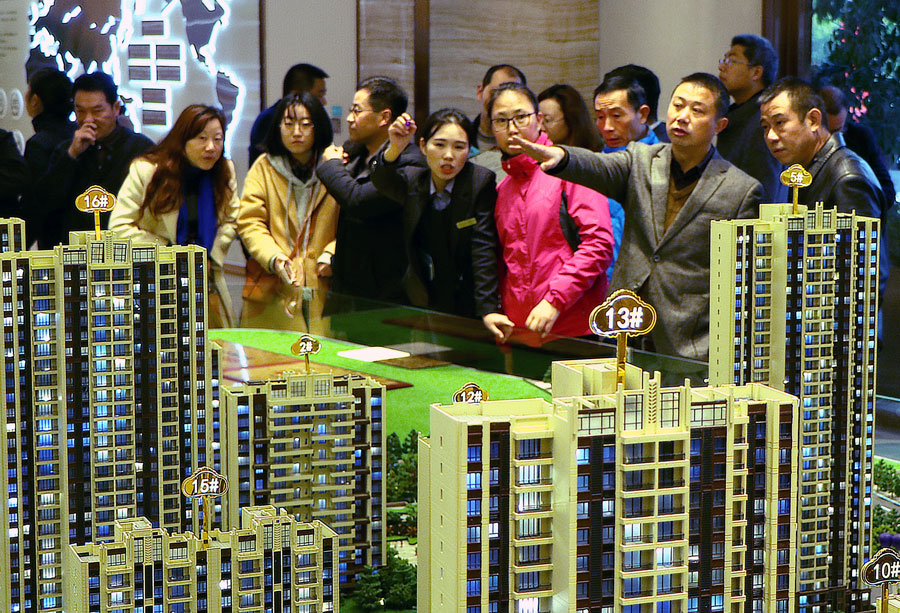 The financial performance of Chinese property developers has been undergoing massive changes since last year.
Small firms either closed or merged with bigger players as the industry consolidated or rationalized due to constant policy changes.
Also, land supply decreased. Solid growth became difficult for developers because the market shifted its focus from building and selling houses to developing and leasing existing projects, experts said.
Chinese real estate giants such as Country Garden, Evergrande Group and China Vanke all saw their sales revenue exceed 500 billion yuan ($78.87 billion) for the first time in 2017.
Country Garden reported a 78-percent year-on-year growth in contracted sales by reaching 550.8 billion yuan, followed by China Vanke's 529.88 billion yuan and Evergrande's 500.96 billion yuan.
In addition to their glittering performance, these market leaders also have substantial amount of land reserves for securing their future development.
Country Garden holds 280 million square meters of land as well as about 140 million sq m of land in the contract pipeline.
Vanke's carry-over projects' sales revenue totaled 414.32 billion yuan as at the end of 2017, a year-on-year growth of almost 49 percent.
Evergrande's total floor area in reserve has reached 312 million square meters by the end of last year, and its land reserve value has already nearly doubled to 1.04 trillion yuan from the original cost of 533.6 billion yuan.
Not only the top developers, almost all the listed real estate companies are experiencing a rapid expansion, Hong Shengqi, research director of E-House (China) Holdings Ltd, was quoted as saying by China Construction News.
Sales revenue of China's top 10 property developers accounted for 24 percent of the nation's total in 2017, up 5.8 percentage points from a year ago, according to data of China Real Estate Information Corp or CRIC.
China's top 100 real estate companies' accumulated revenue accounted for 55.55 percent of the country's total, up 10.7 percentage points from a year ago and exceeding half for the first time, CRIC said.
But the cash-flush developers should prepare for the future by voluntarily lowering their debt and seeking a healthy capital flow, said Yan Yuejin, research director at the E-House China R&D Institute.
James Macdonald, senior research director of Savills China, a real estate consultancy, said the way to stay competitive is by deleveraging - that is, by paying down expensive debt commitments; ensuring steady cash flow to ensure debt servicing and continued operations; continuing to diversify revenue streams from sales into rental and management income streams; exploring opportunities; and developing competencies in nontraditional asset classes like housing for the elderly, data centers and student housing.
Developers are reinventing their role, changing from pure property developers into more diversified players due to factors like the existence of more pre-owned homes, tightening policies for the home market in major cities, and less available land in first- and second-tier cities.
Vanke has expanded into long-term rental apartment brand Port Apartment, acquired SCPG Holdings Co, a leading shopping mall owner, developer and operator in China, from Blackstone as well as led a consortium to acquire GLP (Global Logistic Properties Ltd), a warehouse operator. The company also stepped into other sectors like industrial towns, snow resorts, nursing homes and education.
Major Chinese cities including Beijing, Shanghai, Guangzhou and Shenzhen have already launched their renovation projects for urban infrastructure, presenting new opportunities for property developers to build various properties, said Chen Fangyong, head of the City Renewal Real Estate Institute in Shenzhen, in an interview to National Business Daily.
"No developer is going to completely turn away from development for sales. However, some have made significant strides toward development of asset management capabilities and either built up or acquired income-producing portfolios," said Macdonald.