CBOT soybean and corn futures hit new lows amid renewed China-US trade frictions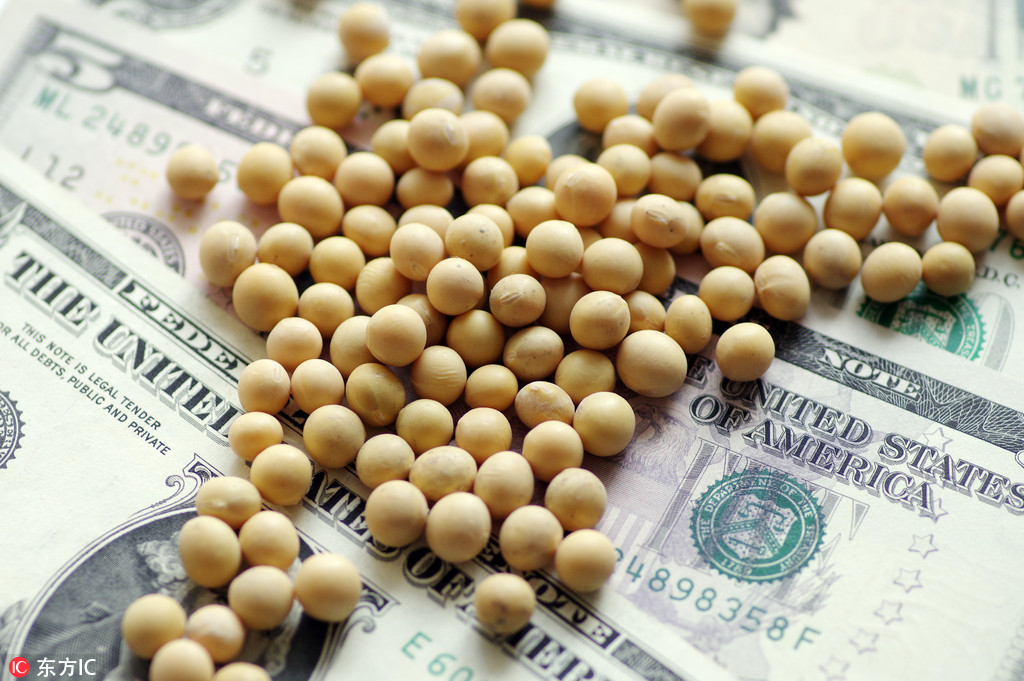 CHICAGO - Chicago Board of Trade (CBOT) agricultural commodities closed sharply lower on Wednesday, with soybean and corn futures dropping to contract lows, following the news that the United States announced a list of tariffs on $200 billion of Chinese goods on Tuesday.
Before that, investors were already worried about the impact of trade frictions between the world's top two economies after the United States began imposing a 25-percent additional tariff on Chinese products worth $34 billion on last Friday.
The most active corn contract for December delivery went down 7.5 cents, or 2.08 percent to close at $3.5325 per bushel. September wheat delivery fell 20.25 cents, or 4.12 percent to close at $4.7175 per bushel. November soybean delivery dropped 23.25 cents, or 2.67 percent to close at $8.4825 per bushel.
Favorable crop weather in the US Midwest weighed on corn, which also hit contract lows, on expectations for bumper harvests this season.
Wheat slumped for a third straight day, following corn and soybean lower and as stiff global competition dented demand for US shipments.
China canceled purchases of US soybeans for delivery in the 2017-2018 and 2018-2019 marketing years, the US Department of Agriculture said in a latest report.