CBOT soybeans slide as China lowers import estimates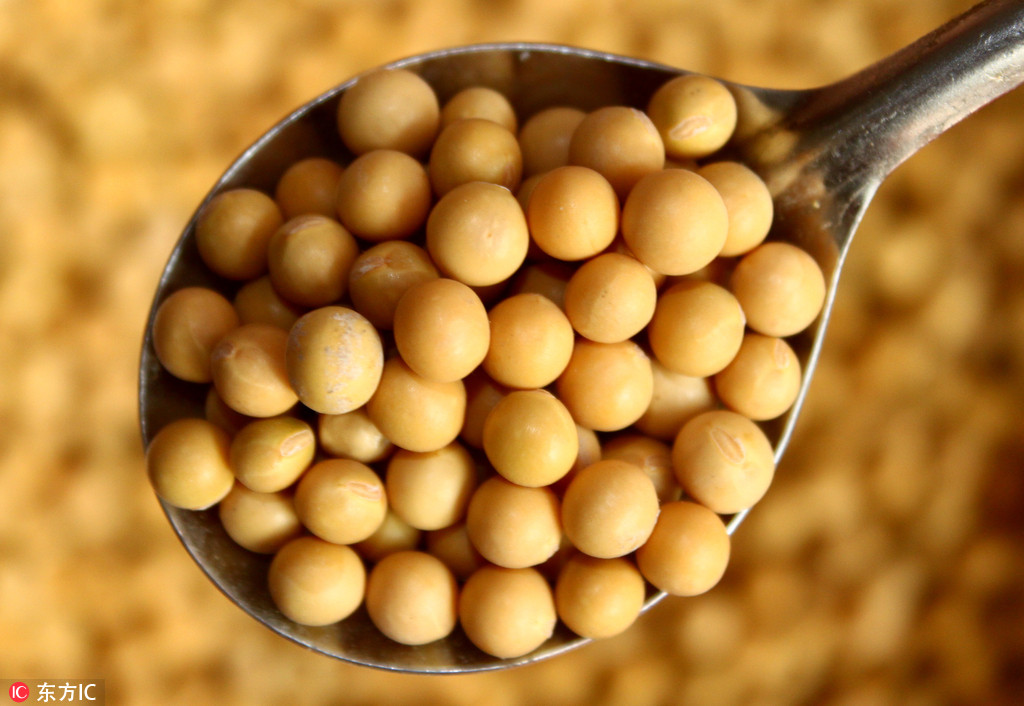 CHICAGO - Chicago Board of Trade (CBOT) soybeans fell sharply on Friday morning after top buyer China lowered its import estimates for 2018/19.
Soybean futures suffered double digit losses after China, the biggest importer of US soybeans, predicted a decline in the oil seed imports for the first time in 15 years.
According to the official website of China's Ministry of Agriculture and Rural Affairs, soybean imports are expected to fall 0.3 percent in 2018/19 to about 95.65 million metric tons, while the planting hectares of soybeans in China will be increased by 7.8 percent.
Meanwhile, rising US ending stocks of corn and wheat in 2017/18 continued to drag down their prices.
As of 1450 GMT, July corn was down 5.5 cents at $3.965 per bushel while July wheat was down 8.25 cents at $4.9825 and July soybeans were down 16.75 cents at $10.045 per bushel.