Tencent's music streaming unit to list shares in US bourse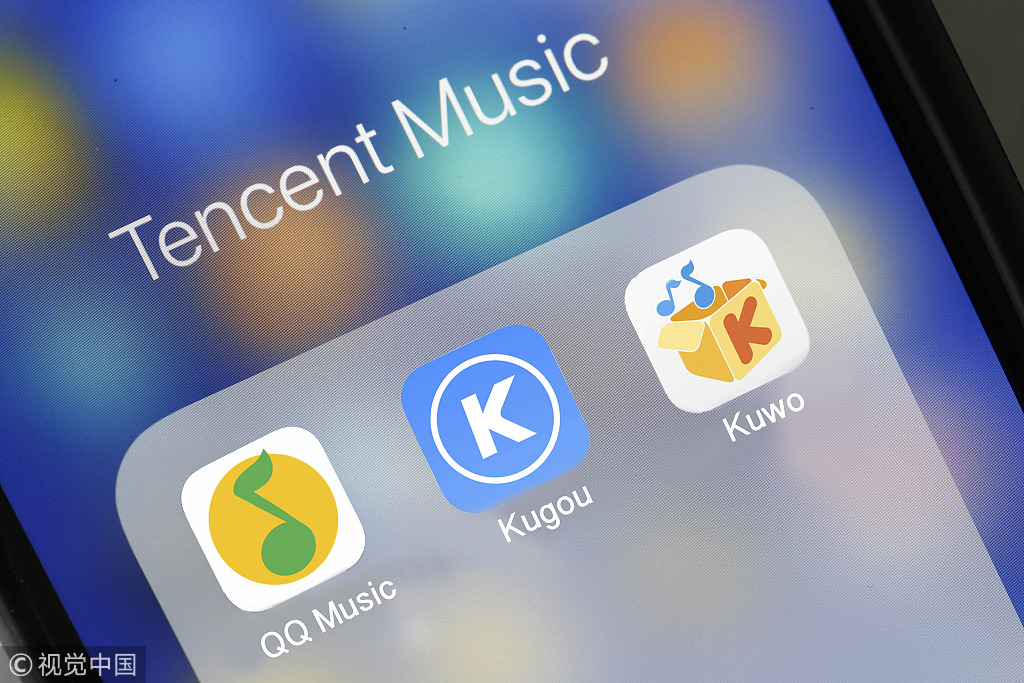 Tencent Holdings Ltd's plan to spin off its music-streaming unit and list shares in the United States marks the fresh revival of an industry that has often been plagued by piracy, industry experts said.
Hong Kong-listed Tencent said on Sunday that it was planning to sell shares in Tencent Music Entertainment on a US bourse, a move that will help cement the internet giant's dominance in online music at home.
The company is still working on the terms of the spinoff proposal, whose offering size, price range and entitlement of Tencent Music Entertainment's securities for the company's shareholders are yet to be finalized.
Tencent has "secured monopoly" status in China's mobile music industry, with its QQ Music, KuGou and Kuwo platforms each claiming more than 100 million monthly active users, according to market research firm QuestMobile in January.
Combining over 80 percent in terms of monthly active users, the three Tencent-owned platforms are distantly followed by rival NetEase Inc's music arm at 66.8 million and other even smaller players including Alibaba Group Holding Ltd's Xiami Music, the consultancy said.
And thanks to a string of exclusive deals with major record labels-including Sony Music, Universal Music Group and Warner Music Group-Tencent gets to decide which songs rivals can stream.
"Tencent Music owns the highest number of digital music copyrights in China and has the most vibrant online music communities," He Saiyi, an analyst with Huatai Securities, said in a research note on Monday.
Travis Lundy, an analyst at investment research platform Smartkarma, said an IPO would give Tencent Music new funds that it could use to buy more content for its platforms.
An estimated valuation of $30 billion by market observers would put Tencent Music on par with its global peer Spotify Technology SA, which went public in New York in April. The duo already own stakes in each other following a share swap in December.
The beleaguered recording industry is staging a comeback since the National Copyright Administration of China released a directive nearly three years ago urging music and karaoke platforms to legalize their content.
"The vast pool of tracks and artists is now music to the ears of Tencent users," said Wang Chuanzhen, an entertainment analyst at consultancy Analysys.
"People aren't necessarily loyal to one specific platform and could easily switch to anyone that houses a bigger (music) inventory."