Old and online:China's aging internet explorers
Share - WeChat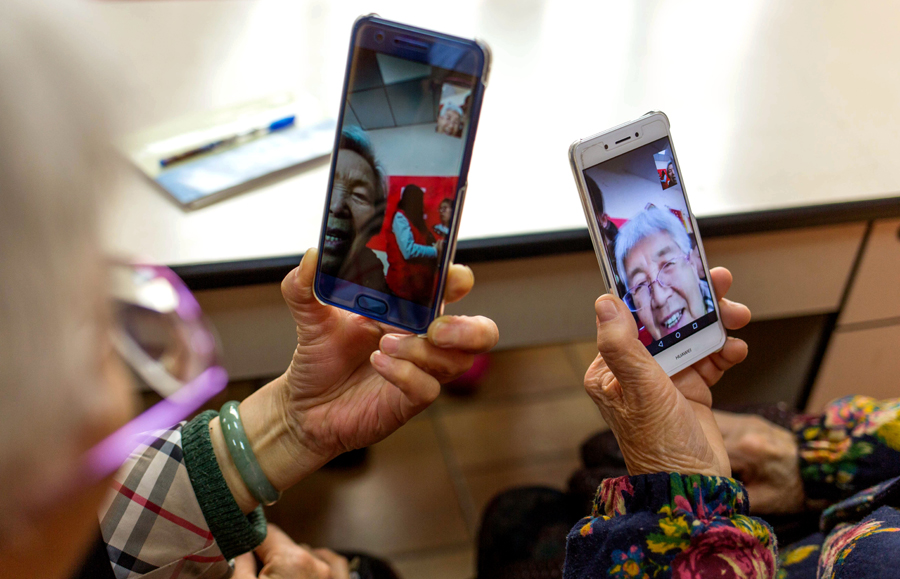 Those aged 50 or older comprise more than 10% of the online population, making them a growing force in cyberspace, as Xinhua reports.
When most of his friends are working in the fields, 53-year-old Jiang Licun is living a life of fame on the internet.
Putting on a headset, Jiang records a popular song on a singing app on his mobile phone and uploads it. Within a few minutes, the song has more than 20 comments and some listeners give him virtual flowers as encouragement.
"I like reading the comments, and I usually reply one by one," said Jiang, who lives in eastern China's Anhui province.
Sharing songs online is Jiang's favorite pastime and his online activity could be seen as typical of many members of China's vast elderly population, who have been considered an "unconnected group" in the internet age because many struggle with the devices and processes needed to gain access to the internet.
But that might no longer be the case, with a report by the China Internet Network Information Center saying that by the middle of last year, roughly 25 percent of China's 751 million internet users were aged 40 or above.
Those aged 50 or more accounted for over one-tenth of the online population, up by more than 10 percent from the end of 2016, the report said.
That makes the elderly an ever-growing force in cyberspace as they follow news, search for and share information, shop, seek entertainment and stay connected with family and friends via the internet.
For many, online music platforms such as Tencent's We-Sing have created a new stage. They can find songs released in the 1980s and '90s on such platforms, connect with other singers who share similar tastes, and even sing together with a complete stranger.
"I have uploaded 133 songs, and I have 442 followers on WeSing," Jiang said. "My daughter said that I use the app much better than she does."