Equities edge up on reform moves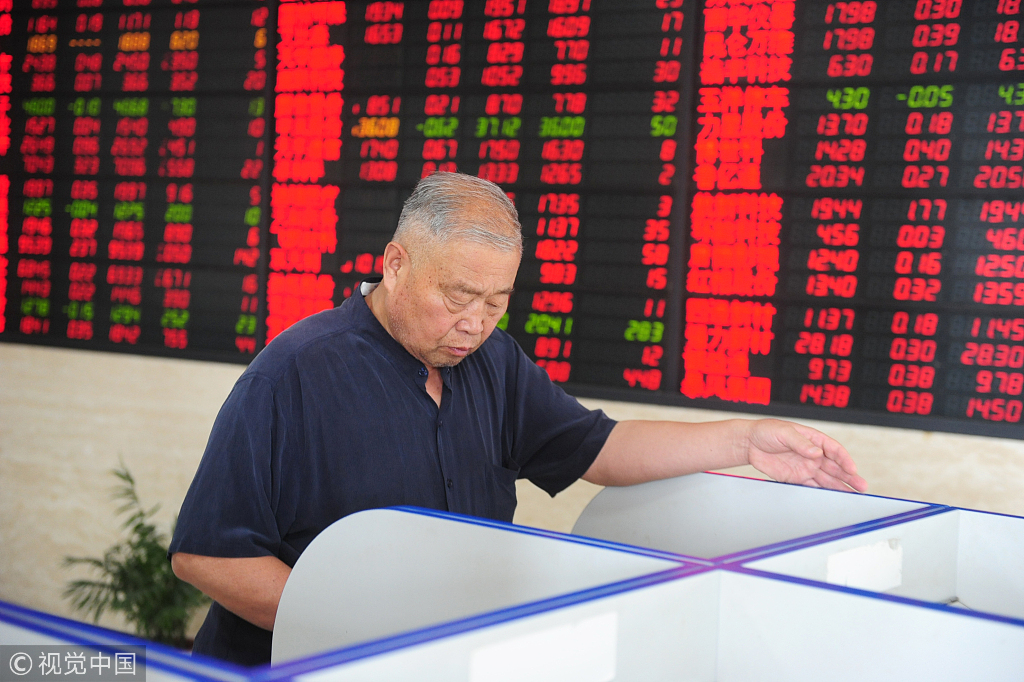 Chinese stocks increased by more than 2 percent on Monday as China will further open its stock markets to foreign investors and expected easing of the trade conflict between the US and China.
The benchmark Shanghai Composite Index jumped by 2.47 percent to end at 2815.11 points. The Shenzhen Component Index closed 2.80 percent higher at 9160.62 points. The ChiNext Index, which tracks China's growth enterprises board, gained 2.64 percent to close at 1581.93 points.
An index of major banks rose 3 percent. China Construction Bank Corp increased by 5.42 percent, followed by Industrial and Commercial Bank of China Ltd, China Merchants Bank Co Ltd and Ping An Bank Co Ltd.
"It's a piece of positive news for the A-share market that foreign individuals are allowed to have onshore securities accounts," said Liu Feng, chief economist at China Galaxy Securities Co Ltd.
"The trade conflict between the US and China also has eased off, which shores up investor confidence."
Foreigners who work on the Chinese mainland and those who work overseas for A-share listed companies and participate in the company's equity benefit plan will be allowed to open A-shares securities accounts, the China Securities Regulatory Commission said in a statement on Sunday.
Foreign individual investors are qualified for such an arrangement if they are from countries and regions where the local securities regulatory agencies have signed memorandums of understanding with the CSRC. So far, 62 countries and regions have cooperative MOUs with the CSRC.
Liu said the move will improve liquidity, and the high-quality investors will also help promote the internationalization of the domestic stock market.
According to Liu, the A-share market performed calmly last week, in accordance with expectations that the US tactic of slapping new tariffs on Chinese goods would come into force last Friday.
"The trade conflict is expected to ease as the Trump administration would not like to bear the huge pressure from the American people and large companies," said Liu.
Alan Greenspan, former chairman of the US Federal Reserve, said on Saturday that every tariff imposed by the Trump administration on China amounts to a tax, and it is US citizens who will ultimately end up paying.
The New York Times said US President Donald Trump told Apple Inc CEO Tim Cook that he will not impose tariffs on iPhones assembled in China.
Ayako Fujita, senior economist at Nomura Asset Management Co Ltd, said they are definitely positive about the Chinese A-share market in the next three years, although the outlook remains conservative on its performance in the second half.