China link lifts Russia's rinks
Pioneering kids program in St. Petersburg proves popular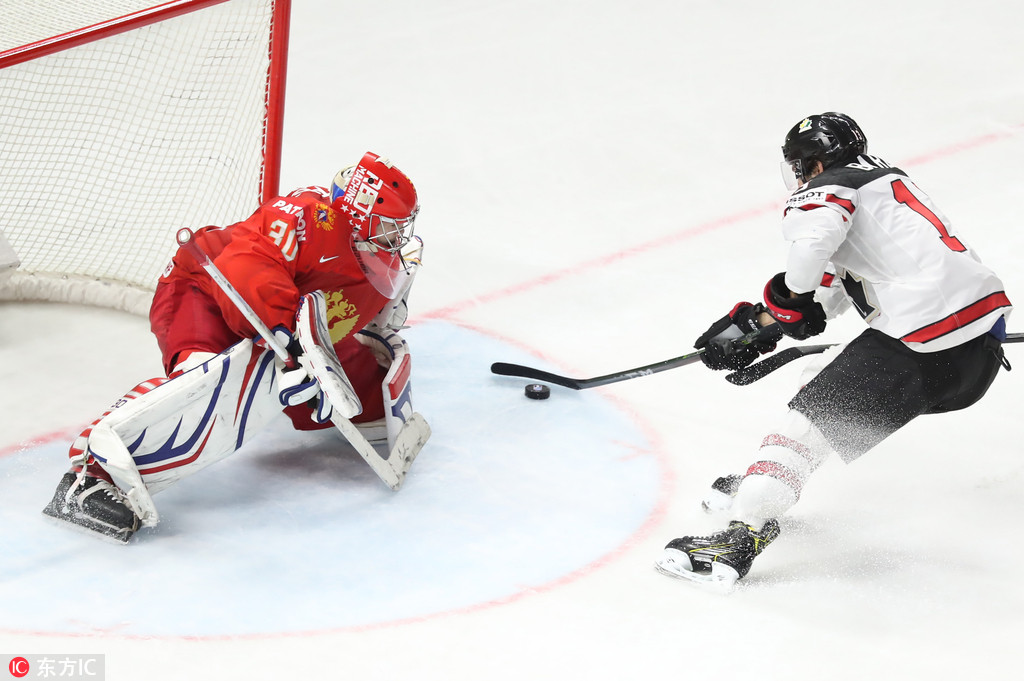 ST. PETERSBURG - China might not be renowned for its hockey prowess, but that hasn't stopped Wang Fei from making an impact in a nation that is one of the sport's global superpowers.
China-born Wang is the founder of Legend Hockey Club in St. Petersburg, which is focused on youth development, and he's aiming to eventually draw Chinese kids to its ranks via a burgeoning exchange program.
Legend was launched last December with just 10 players. The team of 6- and 7-year-olds played their first tournament 22 days later. Today, more than 80 Russian children are participating.
"We have won our first cups and medals, tasting the sweetness of victory as well as the bitterness of defeat," Wang said. "We are developing day by day and becoming stronger."
Legend has already participated in six tournaments, including one at international level. In addition, a goalie school has been established, allowing children to learn from experienced top-level professionals.
Success on the rink is not the only aim for Wang. He also seeks to promote greater participation in the game from Russian and Chinese youngsters while instilling the values of playing a team sport. The club relieves the financial burden on families by providing all equipment and uniforms.
"Due to the expensive nature of hockey, some kids don't have the opportunity to play," Wang said. "Legend Hockey Club's mission is to bring the sport to the masses to enable all children to prove themselves.
"We have an individual approach to each child. We want to teach them how to play, not how to become professionals.
"The likelihood of finding real talent will be much better because of the higher level of participation.
"Our main goal is to grow a generation of players who will improve not only their skill level but also help to develop hockey in China. To that end, Legend is forging closer ties with Chinese clubs and associations in a bid to step up an exchange program for talented youngsters."
Wang, who studied at Tianjin University of Commerce before completing undergraduate and graduate programs at Bonch Bruevich Saint Petersburg State University of Telecommunications, has been working in Russia since completing his studies in 2008.
The idea to create a club came to him in 2015 after Beijing's successful bid for the 2022 Winter Olympics. He has been supported by Leningrad state hockey chief Andrei Tochitckii, who is also CEO of Saint Petersburg-based SKA of the Kontinental Hockey League.
SKA provided 15 of the 25 players who won gold for "Olympic Athletes of Russia" at the Pyeongchang Winter Games in February and the team has since sent two of its players to Legend to coach its youngsters.
"We want to provide all of the necessary support so that hockey can receive a boost in a region that really needs it," Tochitckii said.
Wang hopes Legend will play a major role in the development of hockey in China while establishing itself as a famous brand in the sport on a global level. The club also intends to build its own arena and stage international tournaments.
"We want to develop hockey in China by providing opportunities to children and promoting participation," Wang said.
"Hopefully we can also help to make some children's dreams come true."