Video platform helps to put people in the picture
Share - WeChat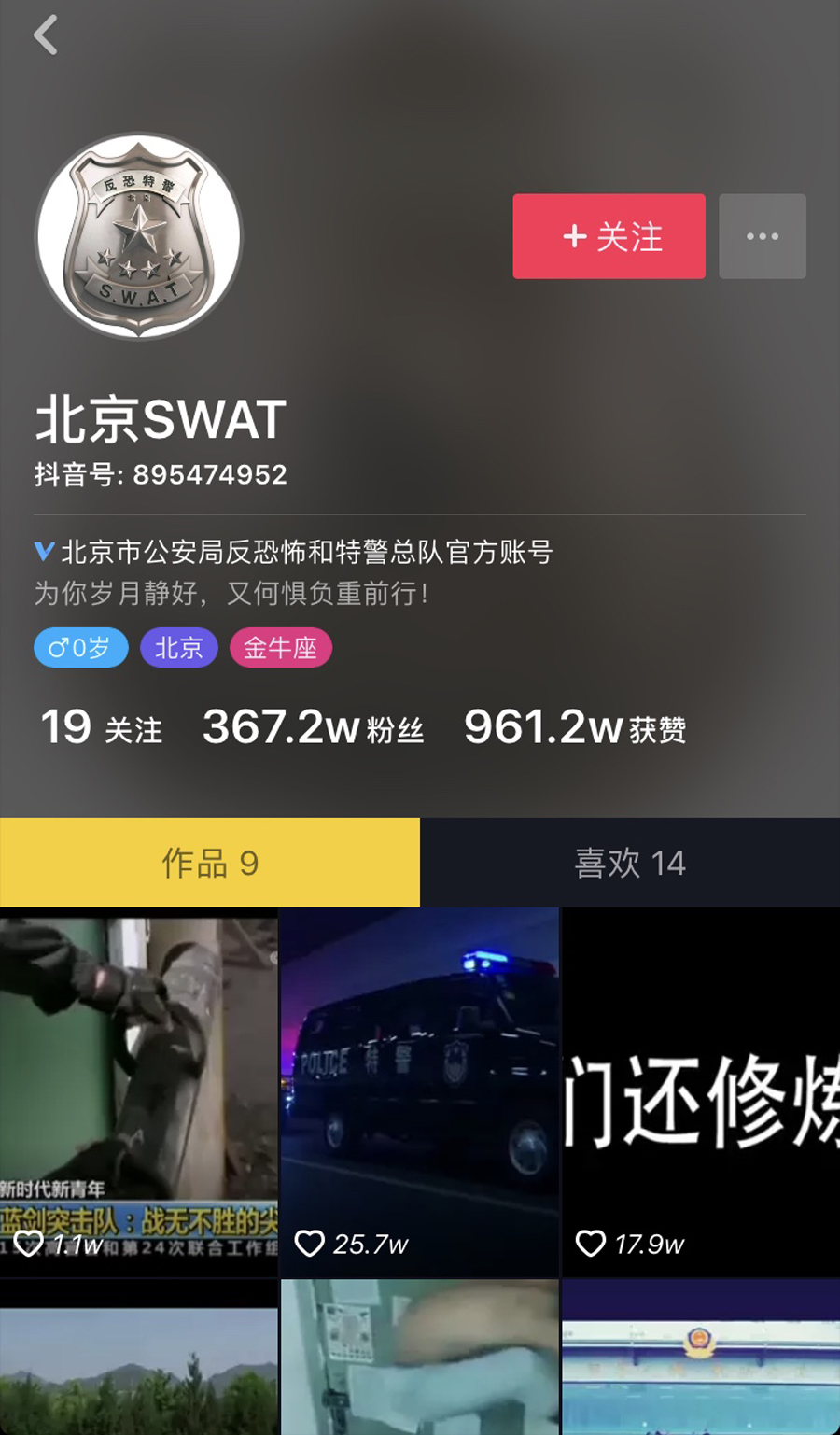 Light-hearted, creative
In December, China had 772 million internet users, with mobile netizens accounting for 97.5 percent of the population, the China Internet Network Information Center said.
"Compared with old-style communications, new media platforms, especially Douyin, are more lighthearted and creative, and more likely to attract people's interest," said Shen Guolin, a researcher at the Fudan Development Institute, a think tank in Shanghai.
"Online platforms combine information, social governance and public services, so the government is moving into the new media age."
Having started in September 2016 as an outlet for music and dance videos, Douyin's popularity has skyrocketed since it diversified its content to include gourmet food, exercise, travel and culture. Between January and June, it attracted more than 150 million active daily users and 300 million a month, and more than 40 percent were ages 24 to 30, the company said.
Moreover, according to researcher QuestMobile, in the first three months of the year, Douyin's app was the most downloaded on Apple's iOS platform in China.