Xiaomi gets weak response ahead of HK float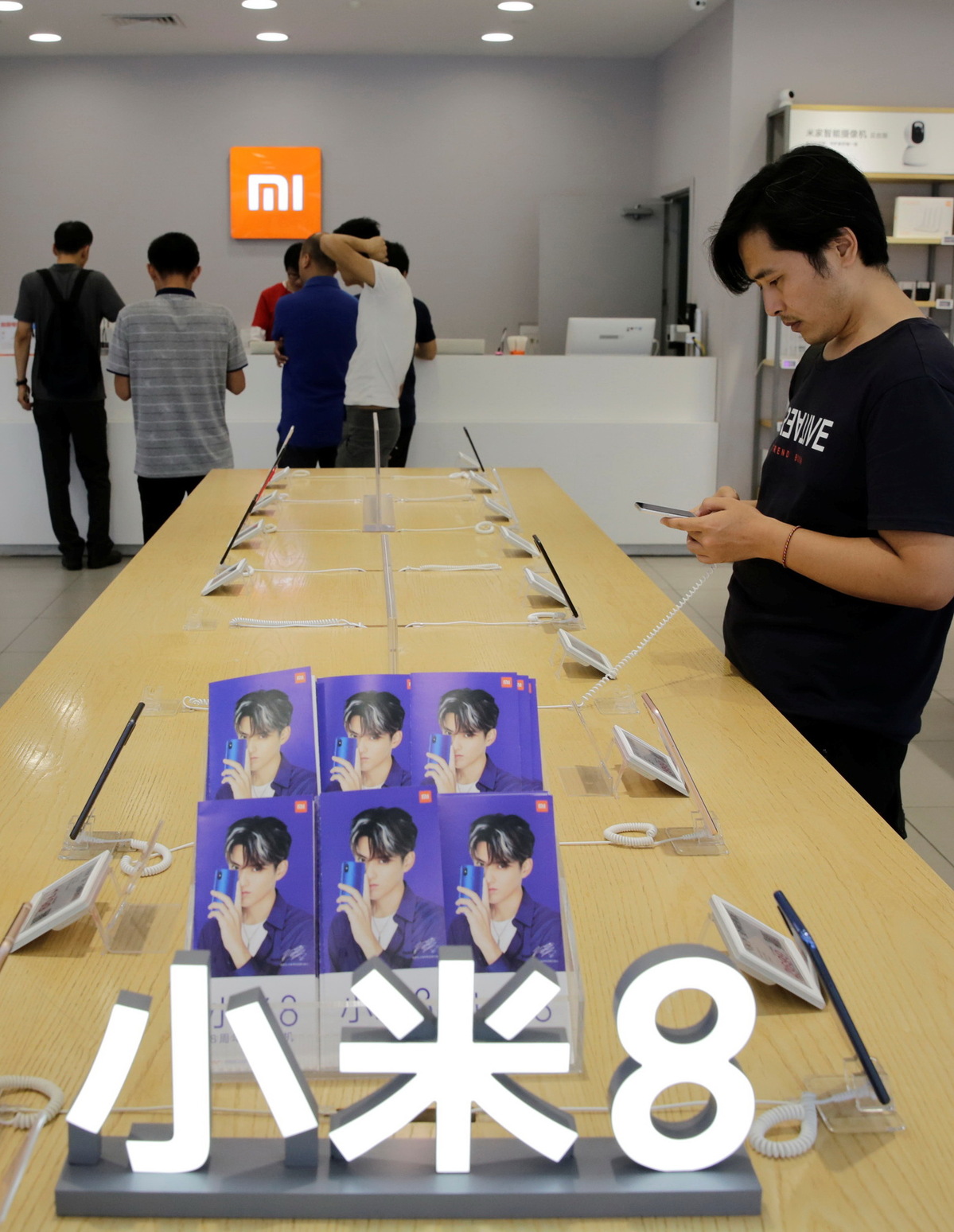 Once the world's most valuable unicorn - a startup valued at more than $1 billion - Xiaomi, the world's fourth-largest smartphone maker by shipments, got off to a bad start even before its shares officially started trading in Hong Kong.
The smartphone manufacturer, founded eight years ago by serial entrepreneur Lei Jun, priced its listing on Friday at HK$17 ($2.17) per share, trimming its IPO by almost one-fourth to $4.7 billion amid mounting concern over its hefty pricing and valuation.
The gray market for the company's once-highly anticipated IPO - the first under Hong Kong's newly-launched dual-class share structure - opened as low as HK$16 on Friday, with retail investors giving Xiaomi the cold shoulder and placing orders merely 8.5 times more than the number of shares available to the public.
Shares of Xiaomi recouped some losses to close at HK$16.10, after briefly peaking at HK$16.72 on Friday.
This comes after institutional investors, who signed up for 110 percent of shares the company had on offer, traded Xiaomi's shares on Tuesday at HK $16.15 with a turnover of HK $220 million.
The Beijing-based company had earlier set an indicative price range of between HK$17 to HK$22 for a total of 2.18 billion shares on offer, comprising 108.98 million Hong Kong shares and 2.07 billion international shares for a board lot of 200 shares.
Investors who subscribed for nine board lots of its shares will successfully get two lots. The one-lot success rate is 100 percent. Some 110,000 retail investors placed orders for Xiaomi's shares, with more than 25,000 investors signing up for one board lot.
Seven cornerstone investors, including US chipmaker Qualcomm and the Chinese mainland's biggest telecom operator China Mobile, which accepted a six-month lockup in return for large allocations, acquired a combined 252 million shares on offer.
"As the first shots in the Sino-US trade war were fired on Friday, the disappointing performance in the gray market, while not unexpected, is an ominous sign before Xiaomi's shares officially start trading on Monday," said Fielding Chen Shiyuan, a Hong Kong-based Asia economist at Bloomberg Intelligence. "The company's IPO faces a tough test from the bearish market sentiment ahead and the breach of its offering price on the first trading day on Monday should come as no surprise."
Industry insiders have said that Xiaomi might be included in the Hang Seng Composite Index 10 trading days after its listing, which would allow the company to be accessed by a much larger pool of institutional investors. This would see it take the crown from Tencent, which went public in Hong Kong in June 2004 and was included on the Hang Seng Composite Index three months later.
However, the dual-class share structure means Xiaomi will not be included in the MSCI's global benchmarks.
The flagship Hang Seng Index was up 0.47 percent, or 133.53 points, to finish at 28315.62 points.