China levies its own tariffs in self-defense
Share - WeChat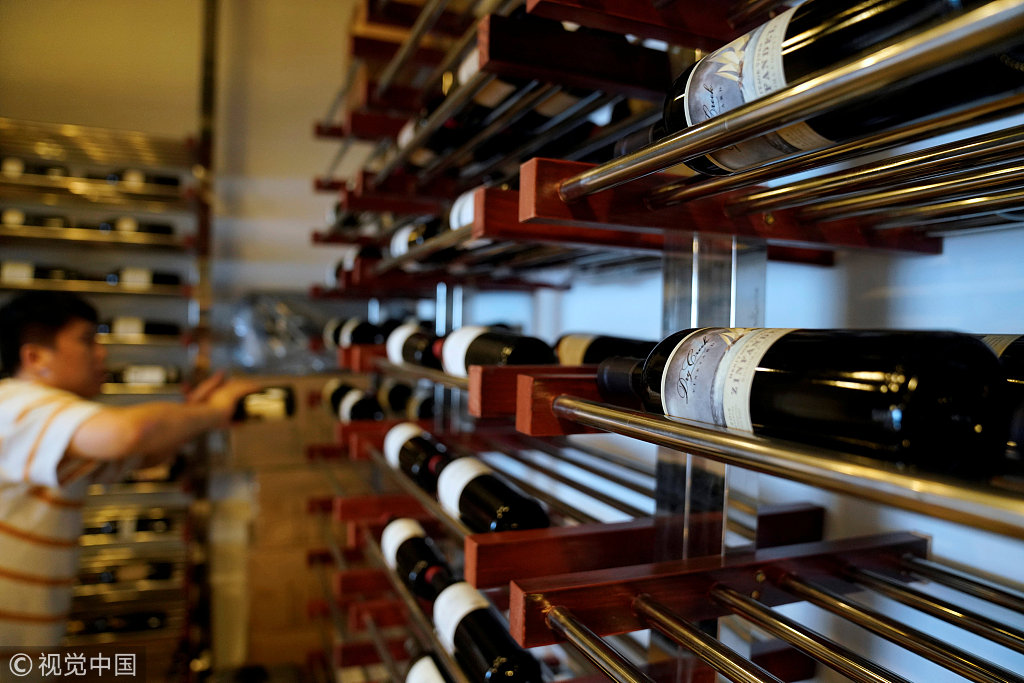 Beijing confident, protecting national interests as US initiates trade war
Forced to take self-defense countermeasures in response to the trade war ignited by the United States on Friday, China is confident to confront the challenge, and the US-initiated friction will eventually backfire to harm its own markets, in addition to hurting the global economy, officials and analysts said.
The 25-percent additional tariffs slapped on Chinese products worth $34 billion took effect on Friday. The US move pushed China to fight back, and later on Friday it levied additional tariffs on 545 items of US goods with around the same value, including vehicles and agricultural and aquatic products. Those tariffs also took effect on Friday.
It was the first tangible action that China has taken in the trade tension between the two countries after the US kept provoking a trade war for months, not only with China but also with the global supply and value chain.
The US has ignited the largest trade war in economic history, as additional tariffs on Chinese goods violate World Trade Organization rules and represent a typical "trade bully", posing a grave threat to the global industrial value chain, according to a statement by the Ministry of Commerce.
The ministry also said in a statement later on Friday that China has lodged a tariff case against the US with the WTO.
Foreign Ministry spokesman Lu Kang said the US action will hamper global economic recovery and trigger global market turmoil, dealing a blow to many multinationals, small and medium-sized enterprises and ordinary consumers.
Lu said the unilateral activities conducted by the US government forced China to counterattack to defend its core national interests and the interests of its people.
As well as the additional duties on $34 billion of Chinese products, additional tariffs on another group of $16 billion in Chinese goods will undergo further review in a public notice and comment process in the US.
The US tariffs this time target Chinese goods from a range of sectors including aerospace, information technology, auto parts and medical instruments.
Ma Jun, a member of the People's Bank of China's monetary policy committee, said the planned US tariffs on $50 billion of Chinese goods is estimated to cut China's GDP growth by 0.2 percentage point, but its overall impact will be limited.
"The US tariff plan has been discussed by the market for more than two months. The (negative) impact toward the economy, industries and companies has been priced in at current levels," he said.
Li Daokui, an economist at Tsinghua University, said the real risk of a trade war is that it could cause global free trade flows to deteriorate and set off a chain reaction hindering economic globalization.
Li said industries like consumer goods, electronics and manufacturing would be mostly affected in China, but "the impacts are controllable". Moreover, the tariff increase on Chinese goods will eventually be passed on to US customers who have more reliance on China-made products, Li added.
"As Chinese companies have certain pricing power in these products exported to the US market, US consumers might have a hard time finding alternatives," Li said.
The trade tension has already caused trouble for businesses in both countries. The cargo ship Peak Pegasus, carrying US soybeans, failed to reach its destination port in northern China in a race to beat a 25 percent tariff, according to foreign media.
Liu Wei, the president of Renmin University of China and another member of the central bank's monetary policy committee, told China Daily that against the backdrop of a trade war, the country's monetary policy will remain prudent and neutral, along with continual structural deleveraging, targeting to ensure adequate liquidity and efforts to stabilize economic growth and prevent external shocks.
"We have sufficient, diversified and flexible monetary policy tools to achieve the annual growth targets, including the GDP growth rate and inflation level and to control the unemployment rate," said Liu. "China's growth stabilization is important for the whole world, given its GDP has already accounted for nearly 15 percent of the global economy."
Sun Jianzhong, vice-president of Xuzhou Construction Machinery Group Inc, a major Chinese construction machinery manufacturer based in Jiangsu province, said the company currently is talking with its dealers in the US to raise prices there on a number of its products, including cranes, to deal with the new tariff situation.
Contact the writers at zhongnan@chinadaily.com.cn