US small tech makers hurt by electronic parts tariff
Share - WeChat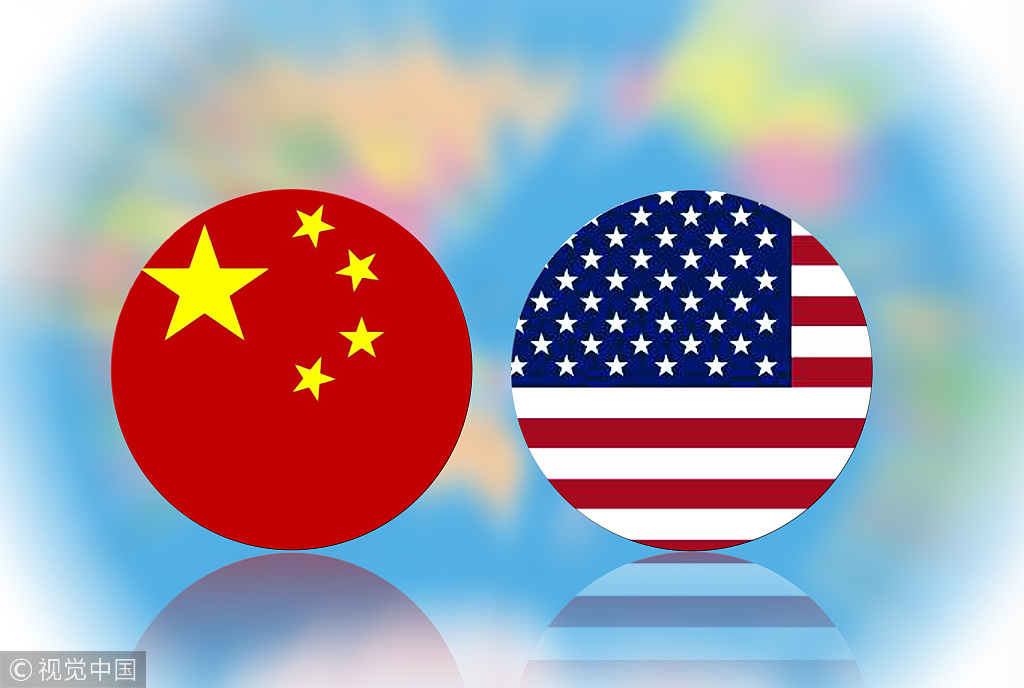 The US tariffs due on Friday on $34 billion of Chinese goods, including electronic parts, could make it harder for some tech manufacturers to produce in the US, especially smaller enterprises.
Chibitronics, a tech education startup with a warehouse in New Jersey, makes videos and educational tools to help children learn about robotics, is one of the US small tech firms that could suffer as trade barriers go up. Now, the company is waiting for a container of children's learning kits from China.
"The goods are slated primarily for educators and makers that are stocking up for the fall semester," Chibitronics co-founder Bunnie Huang wrote in his blog. "It will arrive in the US the second week of July, and will likely be greeted by a heavy import tax."
Those goods – categorized as electronic parts – will be subject to tariffs, along with water pumps, industrial robots and electric cars. The move will affect tech manufacturers from tech startups like Chibitronics to most makers that assemble imported parts inside the US.
"Big companies with the resources to organize thousands of overseas workers making TVs and cell phones will have their outsourced supply chains protected, but small companies that still assemble valuable goods from basic parts inside the US are about to see significant cost increases," Huang added.
"Startups fear tariffs will put them at a disadvantage relative to their global competitors because companies in other nations will be able to undercut them in the market by continuing to import critical components from China," Steve Koenig, senior director of market research at the US Consumer Technology Association, told China Daily on Thursday. "And the economic uncertainty of future tariffs may prevent some startups from every going to market and launching their products.
"Tariffs are bad for everyone, but they especially hurt small businesses even more. Four out of five CTA small businesses say they either cannot switch their sourcing from China to another country or cannot do so without a costly disruption to their business," Koenig said. "Of our members that may potentially switch sourcing, the majority find it economically or otherwise impractical to consider shifts to the US."
Moog Music, a North Carolina-based manufacturer of synthesizers and other electronic instruments, with about 100 employees, warned customers in an email that the US tariffs on Chinese goods "will immediately and drastically increase the cost of building our instruments" and could lead to layoffs or offshoring of manufacturing.
The email says roughly half of the circuit boards and associated components for Moog's instruments come from China, which also are on the list of the $34 billion in Chinese goods.
"Tit-for-tat tariffs between the US and China is a lose-lose scenario. No one wins; not governments, businesses or consumers," Koenig added. "Companies impacted by tariffs and the greater uncertainty around US trade policy want to focus on growing their businesses, not strategizing on how best to cope with the latest trade scenario," he said.
"Consumers will ultimately pay the unintended consequences of tariffs, and some workers will be hurt by this," he added. "Trump's tariffs combined with retaliatory actions by China put at risk 134,000 American jobs; according to a CTA and National Retail Federation study, four jobs will be lost for every job gained."
Huang wrote that "a 25 percent jump in base costs forces us to choose between immediate price increases or cutting the salaries of our American employees who support the educators. These new tariffs are a tax on America's future – it deprives some of the most vulnerable groups of access to technology education, making future American workers less competitive on the global stage."
While US Customs and Border Protection will begin to collect tariffs on the first $34 billion worth of Chinese goods on Friday, the second set of $16 billion worth of Chinese goods subject to tariffs is still under review. The second list includes microchips, motors and plastics for 3D printers and acrylic sheets for laser cutting.